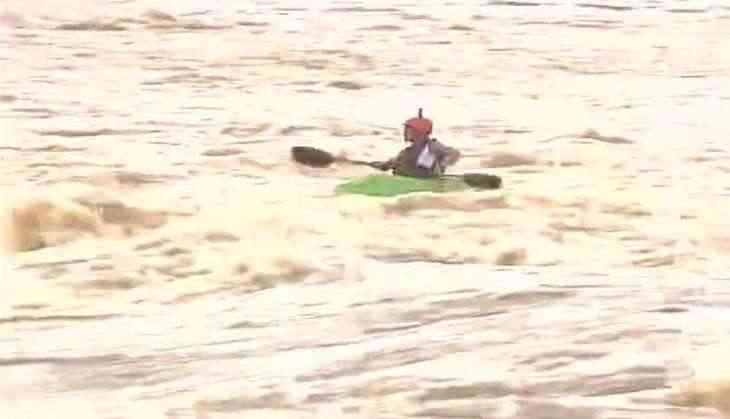 As many as 114 people were evacuated from water-logged low-lying areas of Assam's Sivaganga district by the National Disaster Response Force (NDRF) on Monday.
The areas were water-logged due to heavy rainfall in various parts of the state.
Water logging in low lying areas of Distt-Shivganga(Assam). #NDRF evacuated 114 people to safer place.

— NDRF (@NDRFHQ) July 30, 2018
Guwahati too faced water-logging in several areas following heavy rainfall. Due to heavy rainfall, the situation is quite similar in other states too.
In Chhattisgarh, heavy rainfall led to students in Koriya district to skip classes due to unavailability of a bridge across the river.
Meanwhile, in Uttar Pradesh, heavy rainfall has killed around 70 people. It has also led to a rise in water level in Rapti and Ghagra river in the Gorakhpur district. Streets of Kanpur too were waterlogged. Also, all government and private schools would be closed today in Lucknow.
The Yamuna river has overflowed beyond the danger mark and many people had to evacuate their homes in the national capital.
On July 29, the Nalanda Medical College Hospital (NMCH), in Patna, Bihar was flooded with rainwater. Patients were seen lying on the bed in the Intensive Care Unit (ICU) while the room is inundated with rainwater. And, fish were also spotted swimming in water inside the ICU.
Other the other hand, two persons drowned in Himachal Pradesh's Kinnaur during the Kinner Kailash Yatra after heavy rains lashed the town.
(ANI)