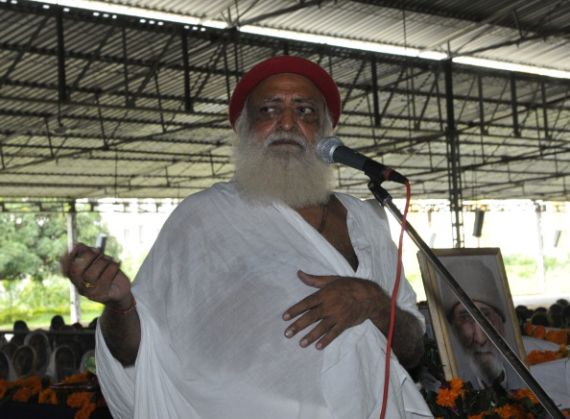 The main witness in the sexual assault case against self-styled Godman Asaram, who was shot in Shahjahanpur, Uttar Pradesh two days back, succumbed to his injuries on 11 July.
Who is the witness?
The witness has been identified as Kripal Singh. Kripal Singh was present at the ashram when the alleged assault took place.
He was on his way home when he was shot by two unidentified men in Sadar Bazar. Reportedly, before speeding away, the assailants warned him not to depose against Asaram.
The cops reached the spot immediately. He was rushed to a Bareilly hospital where he succumbed to injuries at around 11:25 pm on 11 July.
This is not for the first time that a witness in the Asaram sexual assault case has been attacked. Nine witnesses have been attacked so far and two have died.
In May 2015, Mahendra Chawla, a prime witness in the Asaram and Narayan Sai sexual assault case was shot in Haryana. He was a former secretary of Asaram.
In January 2015, another witness Akhil Gupta was shot in Muzzafarnagar, Uttar Pradesh. He was a helper in one of his ashrams.
A 33-year-old woman who had filed another case of sexual assault against Asaram in Surat, Gujarat is missing along with her child and husband.
Rakesh Gupta, a key witness was shot in Surat in June 2014.
In 2014, Amrut Prajapati, a former helper of Asaram was shot dead in Gujarat.
What are the charges against Asaram?
In August 2013, Asaram was accused of sexually assaulting a minor girl at his Ashram in Jodhpur. The family of the girl had been followers of Asaram for over ten years. The girl was allegedly assaulted when she and her family vistited his ashram. In September 2013, he was arrested by the Jodhpur police.
He has been charged with criminal intimidation, illegal confinement and rape. Both the High Court and the Supreme Court have rejected his bail pleas at different times. He is currently lodged in Central jail, Jodhpur.