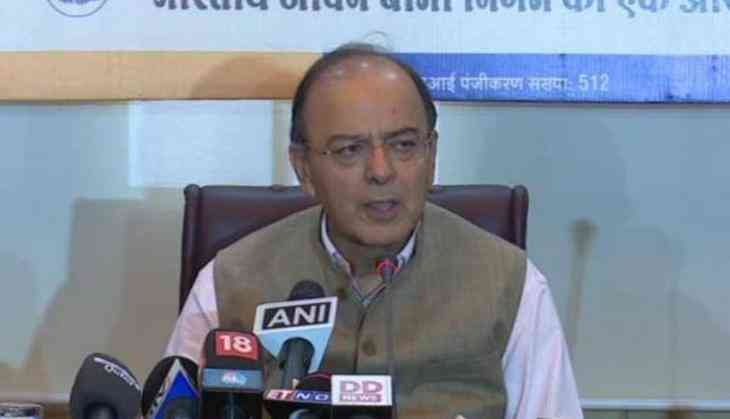 Union Finance Minister Arun Jaitley
The Bharatiya Janata Party (BJP) on 20 September said that Union Finance Minister Arun Jaitley righty lashed out at Congress vice-president Rahul Gandhi over his dynasty remark, citing that the saffron party has never believed in the ideology.
"Arun Jaitley has rightly pointed out that the dynasty will become a burden for a period of time which was seen in the Samajwadi Party, the Rashtriya Janata Dal (RJD), and the Indian National Congress (INC) itself. Over a period of time, they have failed to develop a parallel leadership, an alternative leadership in the party. Sonia Gandhi has been the president of AICC for the last 18 years. The replacement will be only her son, once again a Nehru dynasty," BJP leader S. Prakash told ANI.
"Even after 70 years, they are struggling to find an alternative leader outside Mrs. Gandhi's domain. Rahul Gandhi says it's a norm here. But it is not so," he said.
He said that the BJP has never believed in the dynasty politics.
"The BJP has never believed in the dynasty politics. Prime Minister Narendra Modi and Amit Shah have come up from the grass-root level to become the Prime Minister and the national president of the party respectively. It is this culture that strengthens the democracy roots and beliefs in the people. It is in this backdrop that Mr. Arun Jaitley slammed Rahul Gandhi," he added.
Jaitley on 19 September took a dig at Rahul Gandhi, calling the former's recent observation on dynasty politics in India as 'shameful'.
While speaking at an event, Jaitley said, "I felt ashamed when in the United States of America, it was said that the dynasty politics is in the nature of India."
Congress vice-president Rahul Gandhi had, during a speech at University of California, Berkeley, hit back at those who have accused him of reaping the benefits of "dynasty politics" and justified the charges against him, saying that the entire nation is running on it and hence, one should not go only after him.
"Most of the country runs like this. Akhilesh Yadav is a dynast. Stalin is a dynast. Dhumal's son a dynast. Even Abhishek Bachchan is a dynast. Also Mr. Ambani. That's how India runs. Don't go after me," he said.
-ANI