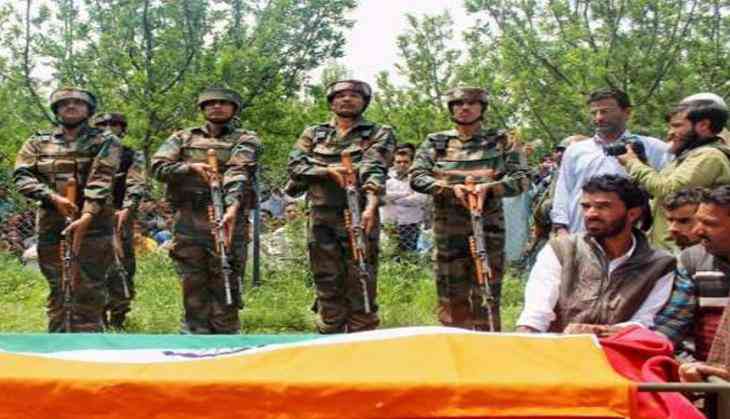 The site of mortal remains of the victims of MI 17 V5 crash wrapped in cardboards and polythene jolted the country, but there is an even more startling fact coming out - the sources in the forces have revealed that the wait for body bags and the caskets is going on since 2001.
The need for the body bags and the caskets was felt for the first time during the Kargil conflict. The first contract for these was signed on 2 August 1999 with an initial order for 3,000 body bags and 400 caskets.
The entire proposal was made as per the observation of the various units, which had served in the United Nations missions abroad. There was no concept of fast track then.
In the beginning, 900 body bags and 150 caskets were supplied, but the contract was cancelled as early as the August of 2001.
Aluminium caskets mentioned in the papers were to be of 18 kg weight. But when the first consignment was delivered, the body bags were of 55 kg. The supply was stopped as it got embroiled into corruption allegations, which even led to the resignation of the then defence minister George Fernandes, who was later given the clean chit.
The initial money paid to the manufacturer was USD 4,00,000. Out of this amount, USD 1,50,500, which was the back guarantee, was encashed and another 45, 000 USD was blocked. So with the caskets, money encashed and blocked the net loss to the country was not there.
The CBI gave Fernandes a clean chit in 2013 after the gap of 12 years. It was found during the investigations that the noting of body bags to be of 18 kg was a typographic mistake. The United States Army also uses the body bags with the weight 55 kg.
On 17 March 2017, the Patiala House Court ordered the caskets to be released. Lately, an audit objection has been keeping the entire issue on hold as the objection was put up with a note to confirm with the U.S. Army about the weight of the body bags used by them. The U.S. Army also uses 55 kg weight body bags. There are 900 body bags and 150 caskets lying locked since 16 years.
-ANI