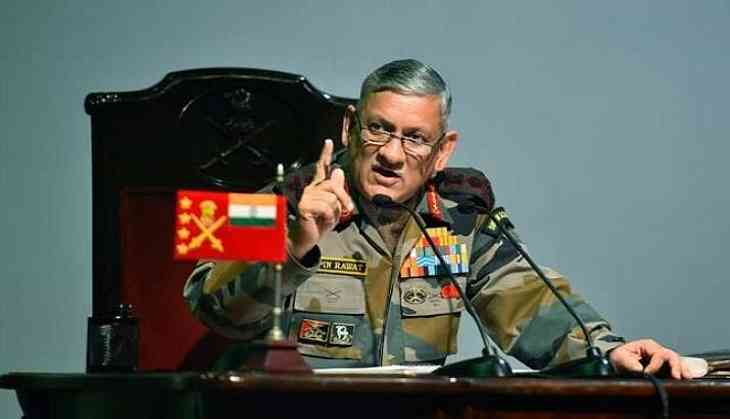 Army General Bipin Rawat has said to Kashmiri youth about their demand of 'azadi'. He said that they will not go to get the freedom and the youths can not fight with the Army.
During the interview to Indian Express, Rawat expressed his concern over Kashmiri youth who have picked guns for their 'azadi'. He also said that 'I want to tell all the Kashmiri youths that their Azadi is not possible and it won't be possible.' He urged them there is no need to picking up the weapons. He also warned them and added that 'We will always fight those who seek Azadi, those who want to secede. (Azadi) is not going to happen, never.'
The army chief also said that army never gave importance to the death of militants who were killed with Army during the encounter. He said that this is a cycle that will remain continue forever, therefore, he never give much attention to such issues. He concluded that all these things are useless and they can't fight with Indian Army.
General Rawat said he is perplexed by the killing incidents. He said that army never enjoyed such thing but he added that if they fight with us then the army will fight with all force. 'Kashmiris have to understand that the SFs (security forces) haven't been so brutal — look at Syria and Pakistan'. He also added that he knows that youth are angry. But they should understand that attacking security forces, throwing stones at us isn't the right way.
Watch Video:
Also read: Karnataka Elections 2018: Rahul Gandhi says BJP doesn't like him to visit temples and other religious institutions