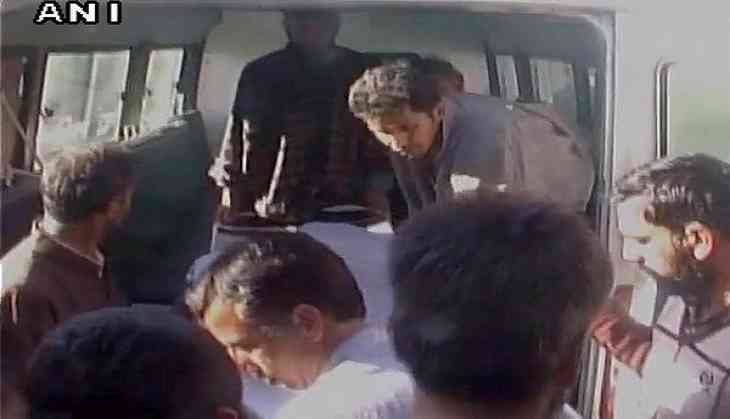 Condemning the dastardly abduction and murder of an Indian Army Lieutenant by terrorists in Shopian, Jammu and Kashmir, Defence experts have asserted that the entire development reeked of locals being involved with untoward elements in the Valley.
Defence expert Shivali Deshpande told ANI, "The situation indicates that locals are supporting militants, this is very alarming .The separatists are fulfilling their aims through the locals of Kashmir. Somehow, the locals and the militants came to know that the young Lieutenant was coming in for a wedding and they planned accordingly."
Deshpande further suggested the Indian Army should use restraint and maintain caution while attending local functions.
"Some where we are lacking in connecting with people. Prime Minister Modi needs to reach out to the people of Kashmir. This is the need of hour," she added.
The body of an Army Lieutenant was found with multiple bullet injuries in Herman in Shopian district of South Kashmir on Wednesday.
The resident of Kulgam district, Umar Fayaz, was posted with a RAJRIF unit in Akhnoor.
Fayaz was on leave, to attend a wedding when he was abducted by terrorists yesterday following which he was shot dead and his body was disposed.
The young officer was commissioned in December 2016.
-ANI