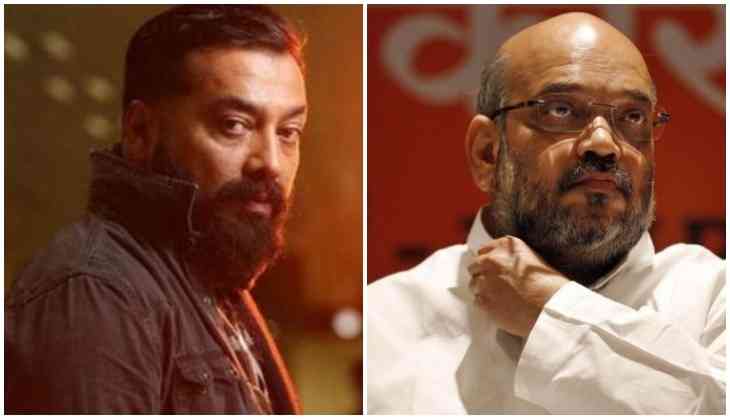 Filmmaker Anurag Kashyap on Sunday launched scathing attacks on Home Minister and former BJP national president Amit Shah, following Shah' rally in National Capital, Delhi.
Taking to Twitter Kashyap wrote: "How timid our Home Minister is. He owns police, has own goons, he increases his own army and security, but unarmed protestors. He has crossed the extent of cheapness and inferiority. History will spit on this animal." The Gangs of Wasseypur director tweeted the post tagging Amit Shah.
Kashyap's post came after reports of protestors being beaten up at the Home Minister's rally surfaced on social media platforms. As per the video, Shah was in Delhi and was campaigning for the ensuing Delhi Assembly polls.
Meanwhile, a small group of people gathered at the poll rally raised slogans the newly enacted Citizenship Amendment Act (CAA). They also demanded the rollback of the Law. Soon Shah's supported caught of the protesters and beat him up. Later, Shah asked his security personnel to take the youth to safety.
Kashyap has been quite vocal against the Modi-government in the recent past. Be it the CAA or the attack on the Jawaharlal Nehru University JNU students, he has been seen lashing out the central government.
Earlier this month, Kashyap had said that PM Modi, Shah and their political outfits such as BJP and ABVP were terrorists. Taking to Twitter: Kashyap wrote: "Now no shame in saying that Amit Shah and Narendra Modi, you and your BJP and ABVP are terrorists."
Also Read: Delhi Assembly Election 2020: BJP will lose Polls, predicts Sachin Pilot
Adnan Sami lashes out at Congress for scathing remarks on being awarded Padma Shri