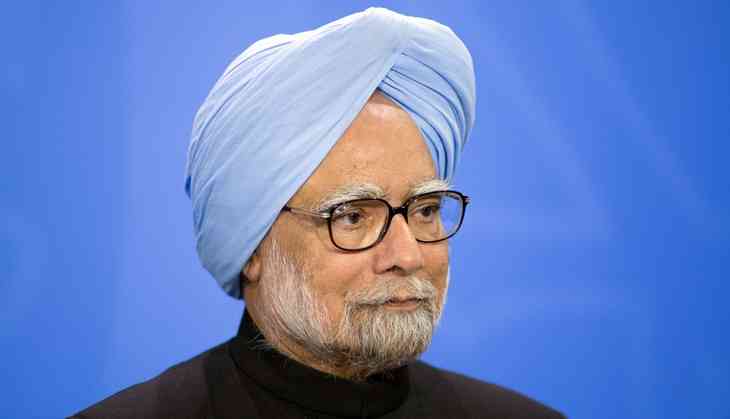 Former British Prime Minister David Cameron has released his memoir on his personal and professional life. 'For the record' is a chronicle of David Cameron covering his time as Prime Minister from 2010 to 2016. In his book, Cameron has written that former Indian Prime Minister Manmohan Singh was a saintly man and he got on well with the Indian Prime Minister.
Cameron also added that Manmohan Singh was a robust Prime Minister on threats India faced at the time. Cameron in his book recalls that Manmohan Singh once told him he would not hesitate to take military action against Pakistan if there is another attack like 26/11 (Mumbai attack in 2008).
Cameron in his book also talked about Prime Minister Narendra Modi and specifically about his visit to the United Kingdom in 2015, he also relives hugging PM Modi at Wembley stadium in front of the Indian diaspora.
"Before introducing Modi, I told the 60,000-strong crowd that I envisaged a British Indian entering No. 10 Downing Street as PM one day. The roar of approval was incredible. And as Modi and I hugged on stage I hoped that this small gesture would be a signal of the open-armed eagerness with which Britain approached the world."
The former Conservative Party politician also talked about his visit to Amritsar in 2013. Cameron is the first British Prime Minister to visit Amritsar where the 1919 Jallianwala Bagh massacre took place. Cameron during his visit expressed regret and termed it a 'shameful event in British history' but never apologised. It is to be noted that no British Prime Minister have ever apologised for the massacre.
"Ahead of my visit, there was an internal row about whether I should say 'sorry'. But ultimately, I felt that expressing regret for what I described in the memorial's book of condolence as a 'deeply shameful event in British history'' as appropriate. I knew what it meant to British Sikhs that their prime minister made that gesture, and I'm glad I did so."
Also read: Mongolian President, PM Modi unveils Lord Buddha statue