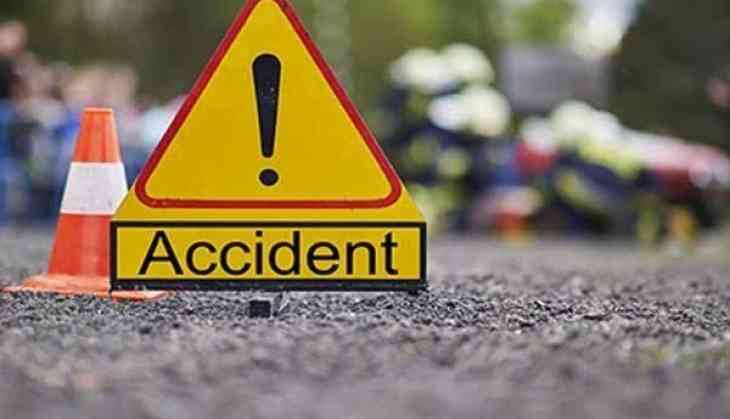 In a tragic accident">road accident, a lorry ran over the labourers at Mandadi in Amadalavala Mandal of Andhra Pradesh's Srikakulam district killing three people on the spot.Another worker is in critical condition, said Amadalavala Sub-Inspector Krishna.
The driver said that the accident happened due to brake failure.
"The lorry driver surrendered at the police station while the police are conducting a thorough inquiry into the cause of the accident," he further said.
The accident took place in Amdalavalasa of Srikakulam district on Saturday evening when a lorry moving from Vijayanagaram to Kasi town rushed towards the workers walking on the road."
Around 200 workers were walking on the road. Three women died on the spot. A case has been registered and an investigation is under process," the SP added.