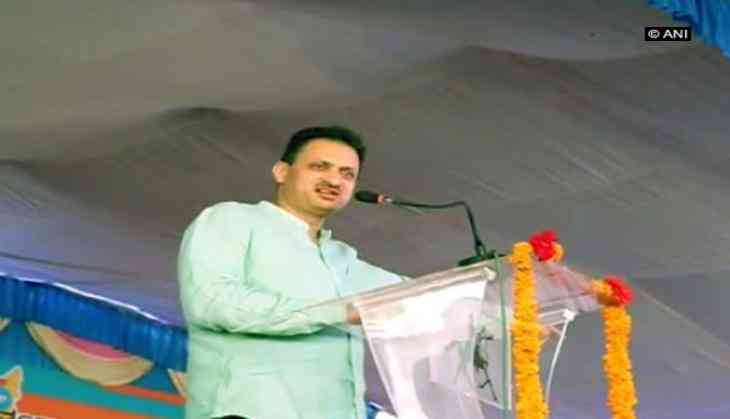 Union Minister Anant Kumar Hegde has warned the people of Karnataka that Chief Minister Siddaramaiah may start celebrating Kasab (Ajmal Kasab) jayanti too.
The Union Minister castigated the Congress led government for celebrating Tipu (Sultan) Jayanti on 10 November across the state "just to appease Muslim voters".
"Siddaramaiah did not celebrate Kittur Chennamma festival but he celebrated Tipu Jayanti. It is a matter of time before he starts making you celebrate Kasab (Ajmal Kasab) Jayanti," Hegde warned, while addresssing a rally here on 17 November.
Kittur Chennamma was the Queen of Kittur, a princely state in Karnataka. She was one of the Indian female rulers to lead an armed rebellion against the British East India Company in 1824 because of the effect of doctrine of lapse. The resistance ended with her arrest and she became a symbol of the independence movement in India.
Tipu Sultan, the 18th century ruler opposed the British East India Company and using rocket technology in battle.
Ajmal Kasab was the lone captured terrorist in the 2008 Mumbai terror attacks that started on November 26 and lasted until 29 November, killing 164 people and wounding at least 308 persons.
Kasab was hanged till death on 21 November, 2012 at Yerwada Jail in Pune.
Continuing his tirade against the Chief Minister, Hegde said Siddaramaiah is only after votes (of Muslims).
"This Siddaramaiah can do anything for votes as he needs only votes and nothing else. The Chief Minister can even lick boots of anybody for the sake of votes," Hegde said.
Siddaramaiah stormed to power in 2013 riding on the support base of AHINDA (acronym for minorities, backward classes and Dalit).
The Union Minister also said Karnataka has become safe haven for criminals and illegal Bangladeshi immigrants under the Congress rule.
"Check under your legs; bombs could have been planted as Karnataka has become a safe haven for criminals. There nine lakh Bangladeshis in Bangalore. You'll find Bangladeshi immigrants in Belgaum, Bijapur, Hubli, Dharwad and even in Kittur," Hegde said.
He further told the gathering: "You see those men wearing Jubbas (loose kurtas), they are Bandladeshis."
The Union Minister of State for Home Affairs Kiren Rijiju on Wednesday told Rajya Sabha that as per the available data with the government, around two crore illegal Bangladeshi immigrants are living in India.
-ANI