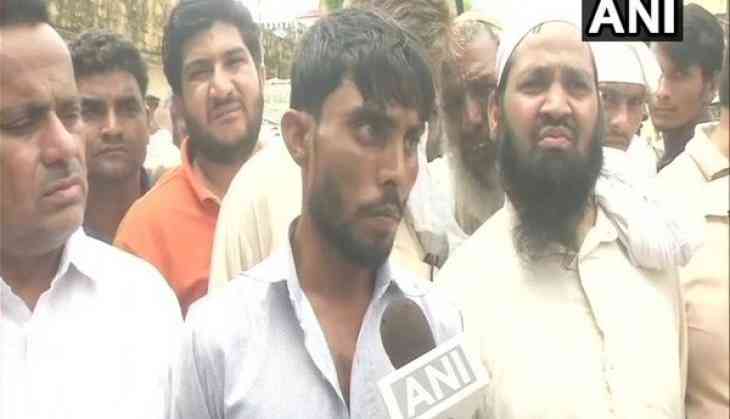 The eye-witness, in the Alwar lynching case on Sunday recalled the spine-chilling turn of events when his friend was lynched to death on suspicion of smuggling cows.
Aslam, who had a narrow escape told ANI, "We (him and the deceased )both were going with our two cows, on seeing a speeding bike the cows ran into the fields where 6-7 people were present who fired at us, I ran away from the spot to save my life, later found that my friend was killed."
This comes barely a week after the Supreme Court urged Parliament to enact a law against lynching.
28-year-old Akbar Khan along with his friend was taking some cows to his village through a forest near Lalawandi area in the Alwar district of Rajasthan when some locals allegedly thrashed him brutally, suspecting him to be a cow smuggler.
The police immediately rushed the victim to a nearby hospital, where he was declared brought dead.
Police have, so far, arrested two suspects and launched a manhunt for other suspects.
In a similar incident, 50-year-old Pehlu Khan was beaten to death by cow vigilantes in the same district in April last year.
Just on Friday, Prime Minister Narendra Modi urged state governments to take stringent action against the culprits of mob lynching.
The cases of mob fury have been on a rise in India. According to the Ministry of Home Affairs, 45 persons were killed by mob in 40 cases across nine states between 2014 and March 03 this year.
--ANI