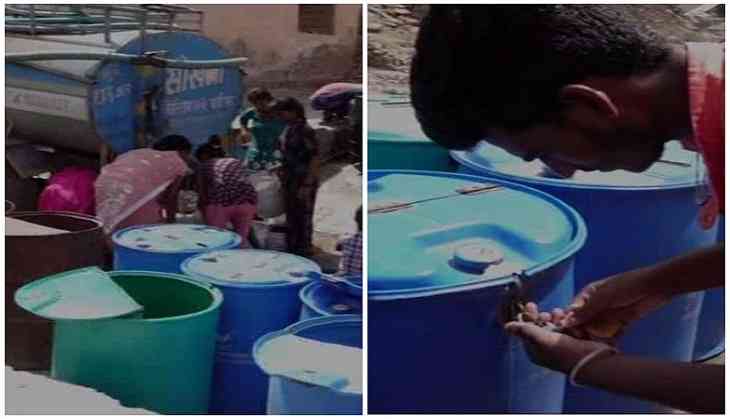 Water shortage in Ajmer's Vaishali Nagar has forced people to lock their water drums. And with temperature shooting to 43 Degree Celsius, the intensity of the situation is making life difficult for the residents.
The government water tanks are the main source of water, but even these come once between two to four days, locals claimed. With houses here in Ated area built on a high altitude, water supply to the region is hampered, thus leading to theft of water.
"No official from the water board comes to review the situation. This increasingly hot weather has made it very difficult for us to get water. Whenever the tanker comes, it becomes a war-like situation for filling water. If they build a water tank here, the problem will be solved," Manju Devi, a local, told ANI.
Another local claimed that although pipelines are fitted in these houses, water cannot be completely filled due to insufficient pressure.
A similar situation prevailed last week, where locals were seen locking their water drums in Bhilwara district of the state due to water shortage.
Rampant water shortage has also drastically hampered tourism in Shimla and stirred protests against the state government for failing to curtail the situation.
Officials have cited rising mercury and drying up of natural water resources as the main cause of the crisis.
(ANI)