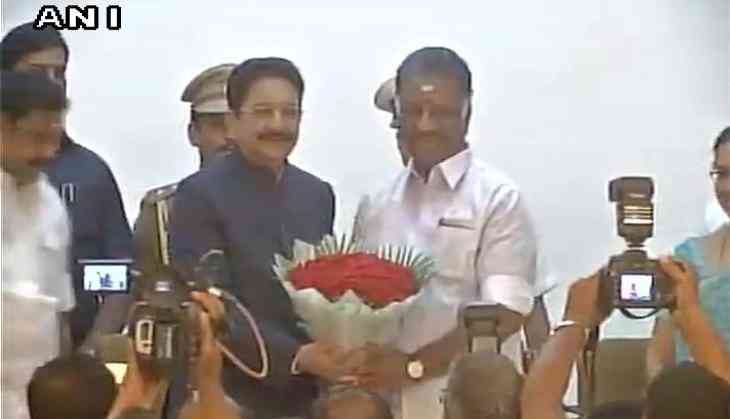 AIADMK united: Ministers welcome merger, elated over removal of 'obstacles'
In the wake of the merger announcement of the All India Anna Dravida Munnetra Kazhagam (AIADMK), party ministers, while welcoming the decision said the merger has been made possible after the removal of 'obstacles'.
"Obstacle has been removed, and the two factions of the party have been united once again," AIADMK minister V. Maitreyan told ANI.
Further, AIADMK leader D Jayakumar while dubbing this to be a 'golden day' in the history of the AIADMK, opined that 'bad days have begun' for deputy general secretary TTV Dinakaran.
"Today is a golden day in the history of the AIADMK. All cadres and leaders are happy, including me. Whoever thinks badly for Amma's government will be ousted. Bad days have begun for TTV Dinakaran," he said.
Earlier, in what can be dubbed as a political turnaround in a state that was embroiled in a political drama till not so long ago, the two warring factions of the AIADMK - one led by Chief Minister E. Palanisamy (EPS) and the other by O. Panneerselvam- announced a merger, citing that "MGR always wanted to see us united, not split."
Panneerselvam was later sworn in as the Deputy Chief Minister of the state, and was given additional charge of Finance and Housing Ministry.
The striking part of the merger is that EPS has taken a backseat in the party, taking over as the co-convenor of the party, while declaring OPS as the convenor.
EPS will continue to be the chief minister of Tamil Nadu.
However, there was no mention of jailed AIADMK general secretary V.K. Sasikala in the press statement
-ANI