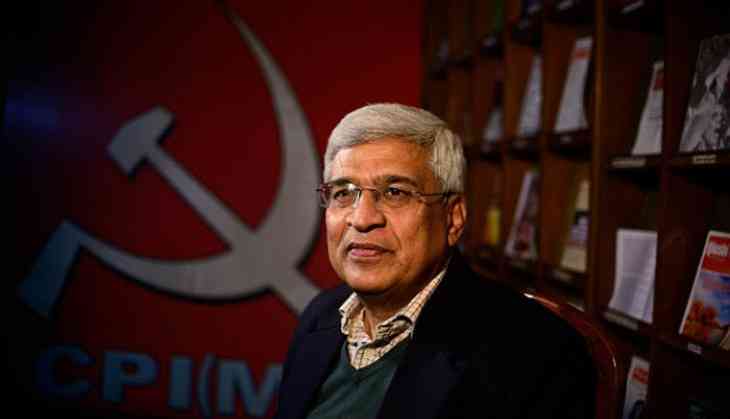 CPI(M) leader Prakash Karat
CPI(M) politburo member Prakash Karat today termed the merger of AIADMK factions as opportunistic and alleged that the BJP was behind it.
"The opportunistic decision by the two factions, at the behest of BJP. Will be rejected by the people of Tamil Nadu," he told reporters at the airport here.
Karat is in the city to participate in a function to launch a People's Forum, in which leaders of major political parties, like Rajya Sabha MP, Kanimozhi of DMK and Viduthalai Chiraithagal president, Tirumavalavan and like minded parties following the ideologies of Karl Marx, Ambedkar and Periyar.
The CPI(M) leader said that joining hands with 'communal forces' like BJP will be dangerous to AIADMK and also the people of Tamil Nadu, "who will totally reject this opportunism.
-PTI