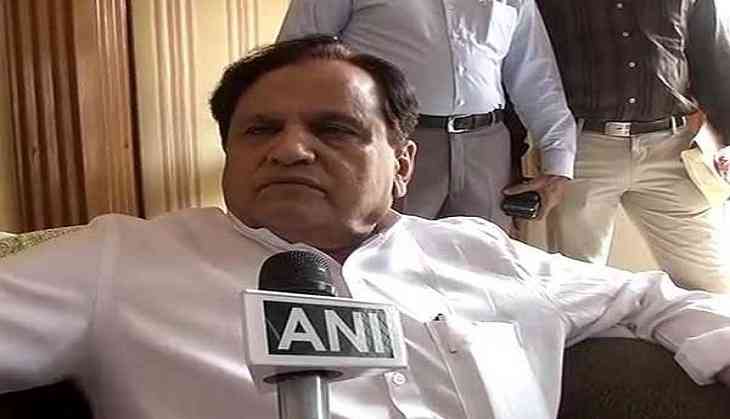 Congress Rajya Sabha MP from Gujarat Ahmed Patel, while addressing a gathering in poll bound state of Gujarat, on Wednesday alleged that the terrorists arrested in Bhopal have links with the Bharatiya Janata Party (BJP).
Patel's remark came days after Gujarat Chief Minister Vijay Rupani demanded the former's resignation from his post after a nabbed ISIS terrorist was learnt to be working in the hospital associated with him.
"If Ahmed Patel was a patron of hospital from where two suspected ISIS terrorists were arrested then should he be not held responsible," Rupani had said during a press briefing.
However, Patel has refuted the charges and has written a letter to Union Home Minister Rajnath Singh, urging him to order an 'impartial' probe into the ISIS link row.
October 25, the Gujarat anti-terrorism squad (ATS) arrested two suspected ISIS operatives-- Kasim Timberwala and Aabed Mirza-- ahead of the upcoming Assembly polls.
One of the nabbed terrorists Kasim was employed with a hospital, associated with Patel, as a technician.
-ANI