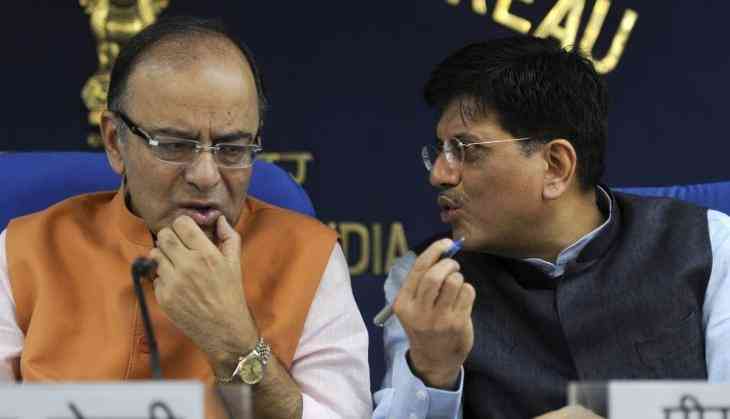 Just before nine days of the interim budget, Arun Jaitley's position as a finance minister has been given to the Union Railways Minister Piyush Goyal on a temporary basis.
Piyush Goyal will handle the temporary charge of the Finance and Corporate Affairs ministries. However, Union Minister Arun Jaitley, who is away in the US for medical treatment.
As per the sources, Jaitley has undergone for surgery and is unlikely to present the budget on 1st February.
Earlier in 2017 also Piyush Goyal had also taken the charge of Jaitley position nearly for three months when the Union finance minister underwent a kidney transplant surgery.
During the period of indisposition of Arun Jaitley, the portfolios of Minister of Finance and Minister of Corporate Affairs will be temporarily held by Piyush Goyal in addition to his existing portfolios. pic.twitter.com/VlJNRLibDH

— ANI (@ANI) January 23, 2019
However, Arun Jaitley will be designated as Minister without portfolio during the period of his indisposition or till such time he is able to resume his work as Minister of Finance and Minister of Corporate Affairs, ANI reported.
Arun Jaitley will be designated as Minister without portfolio during the period of his indisposition or till such time he is able to resume his work as Minister of Finance and Minister of Corporate Affairs. https://t.co/qh80IPqD2E

— ANI (@ANI) January 23, 2019