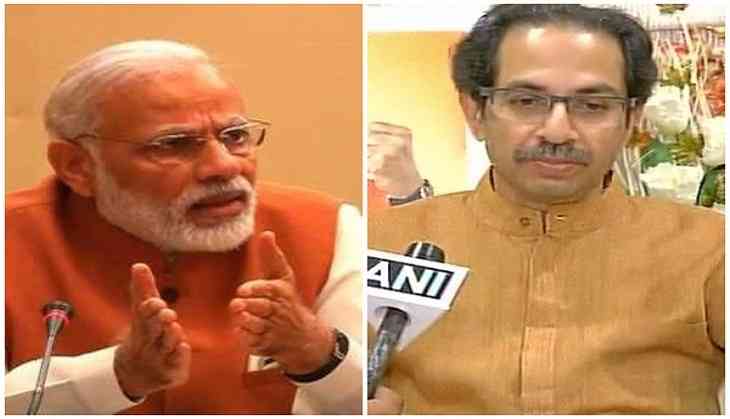 Reiterating Shiv Sena President Uddhav Thackeray's remark that Prime Minister Narendra Modi government's 'achhe din' is only on paper, the Congress on Sunday advised the former to walk out of alliance with the Bharatiya Janata Party (BJP).
Speaking to ANI here, Congress leader Priyank Kharge said, "It is a fact that Modi Government's "achhe din" is only on paper. Shiv Sena has raised a valid point and being a partner if they are really serious about it, they should walk out of alliance."
Kharge further added that there is a complete collapse in foreign diplomacy, adding that manufacturing is at its slowest because of the economic policies adopted by the Central Government.
The Shiv Sena has once again targeted ally Bharatiya Janata Party (BJP) , asserting that the latter's good days are only limited to government advertisements whereas the truth is different.
Questioning the decision of Prime Minister Modi government regarding demonetisation drive and Goods and Services Tax (GST), Shiv Sena President Uddhav Thackeray warned that despite being a National Democratic Alliance (NDA)ally, he won't hesitate speaking against the things which are not right.
"Nearly 15 lakh people's have lost their jobs in the last four months and what is the arrangement made by the government for the ones who have lost their jobs?" Shiv Sena mouthpiece Saamna quoted Thackeray as saying.
He also attacked the Central Government stating that when Rajiv Gandhi was the Prime Minister, he had provided Panchayati Raj to the lower level instead of running the government from Delhi.
"The achhe din are only in advertisements. Do we have true democracy in the country if all affairs are going to be run as per the wishes of the Prime Minister? He is centralizing power at the Centre, instead of decentralising it. He is taking away the independence of the states," he said.
-ANI