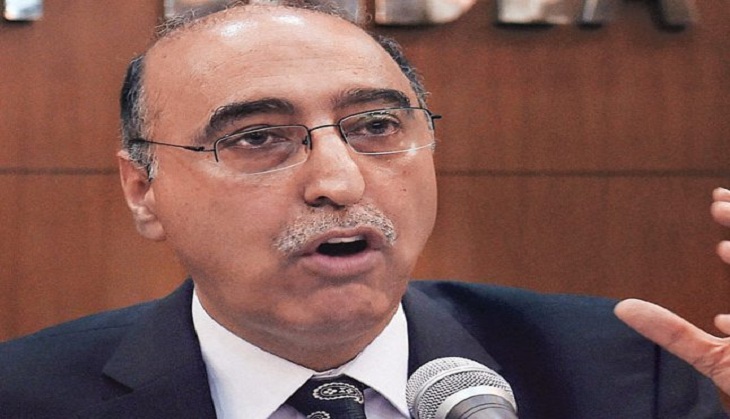 Abdul Basit, the Pakistani High Commissioner to New Delhi, was yet again summoned to the South Block, on 27 September.
Foreign Secretary S Jaishankar handed Basit more information on the cross-border origins of the Uri attack. He informed Basit that the four attackers came from Muzaffarabad in Pakistan occupied Kashmir (PoK) and the two guides who helped them were apprehended by the local villagers on 21 September and are in the custody of the Indian security agencies. Jaishankar told him that such continuing cross-border attacks against India are "unacceptable". And, that India is ready to provide consular access to the arrested individuals.
This comes at a time when India is weighing in its response to the ghastly strike in Uri. Prime Minister Narendra Modi has signalled a change in how India uses the Indus Water Treaty and there are indications that it may also review the Most Favoured Nation status accorded to Pakistan. Modi will hold a meeting with officials of the Ministry of External Affairs and the Ministry of Commerce on 28 September on the issue.
According to the Ministry of External Affairs spokesperson Vikas Swarup, both the guides, Faizal Hussain and Yasin Khurshid, are from Muzaffarabad. Hussain, 20, is a resident of Potha Jahangir in Muzaffarabad in PoK. During his interrogation by the NIA, Hussain claimed that they facilitated and guided the border crossing of the group that perpetrated the attack in Uri. Hussain also identified one of the slain attackers as Hafiz Ahmad from Dharbhang Muzaffarabad and shared information about two handlers including one Kabir Awan and Basharat. Khurshid, 19, too, is a resident of Khiliana Kalan in Muzaffarabad.
A statement by the Army had called them as Jaish e Mohammad operatives who had been recruited two years ago and were helping the infiltrators cross the border.
BSF had also apprehended one Abdul Qayum. He is said to be a former security personnel of JuD chief Hafiz Saeed, the mastermind of the Mumbai attacks in 2008. The MEA says Qayoom, a resident of Sialkot, was arrested on 23 September, in Molu sector, and has confessed to undergoing three weeks of training with the terror group LeT. He also donated 'substantial' funds to Falah-e-Insaniyat, their front organisation, the MEA has said.
Meanwhile, this is the second time Basit has been summoned by the Foreign Secretary over the Uri attacks. Earlier, Basit was informed that items recovered from the site of the attack including grenades, communication equipment, food medicines, et al, were all made in Pakistan and that India was ready to provide the DNA and fingerprint samples of the four slain terrorists and the ones who had attacked in Poonch.