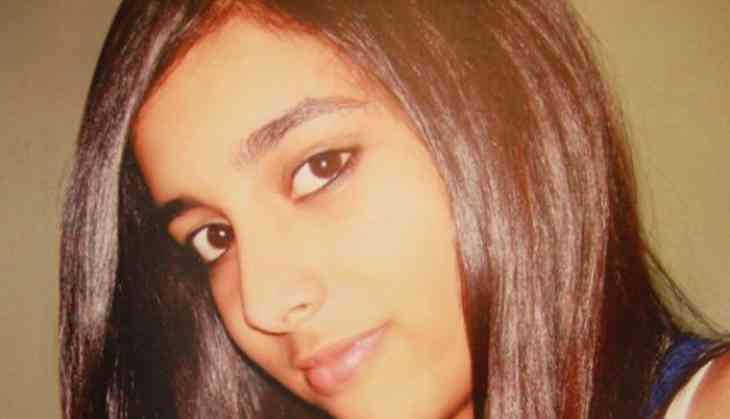 The Allahabad High Court will pronounce the judgment in the double murder case four years after Aarushi's parents were convicted for the killing of their daughter Aarushi and domestic help Hemraj.
On May 16, 2008, Aarushi was found murdered in her bedroom with her throat slit in her home in Jalvayu Vihar in Noida.
The Aarushi murder case is one of India's most sensational and mysterious murders. The May 16-17, 2008, double murder of teenager Aarushi Talwar and domestic help Hemraj remains an unsolved case, in which the girl's parents, dentist couple Rajesh and Nupur Talwar have been acquitted by court.
Aarushi's parents, Rajesh and Nupur Talwar were sentenced to life after a court in Uttar Pradesh convicted them for the gruesome killings of their daughter and their domestic help Hemraj in 2013.
A high court bench comprising Justice B.K. Narayana and Justice A.K. Mishra reserved its verdict in September in the appeal filed by Aarushi's parents, who were sentenced to life in jail by a Central Bureau of Investigation (CBI) court in Ghaziabad.
Here is the timeline of the murder case:
May 16, 2008: Aarushi Talwar, 14, found dead with her throat slit in the bedroom of her Noida home. Nepalese domestic help Hemraj suspected of the murder
May 17: Body of Hemraj found on the terrace of the Talwar house
May 18: Police say murders were conducted with surgical precision, insider job suspected
May 22: Police suspects it to be a case of honour killing
May 23: Aarushi's father Rajesh Talwar arrested for the double murder
May 31: Central Bureau of Investigation (CBI) takes over the case
June 13: Krishna, Rajesh Talwar's compounder, arrested by the CBI. Ten days later, Raj Kumar, the servant of a doctor friend of the Talwars, and Vijay Mandal, the domestic help of Talwars' neighbour, also nabbed
July 12: Rajesh given bail by a Ghaziabad court after no evidence was found against him
January 5, 2010: The CBI moves court to conduct narco test on the Talwar couple
December 29: The CBI files a closure report, stating Rajesh is the main suspect, but there was not enough evidence against him
February 9, 2011: The Ghaziabad court rejects CBI's closure report and orders that Rajesh and Nupur Talwar be tried for the crime. The couple also face allegations of destruction of evidence. Bailable warrants issued against the couple
April 30: Nupur Talwar arrested
May 25: Rajesh and Nupur Talwar charged by the Ghaziabad court with murder, destruction of evidence and conspiracy
September 25: Nupur Talwar released on bail on Supreme Court order
April 2013: The CBI tells the court that Aarushi and Hemraj were killed by the Talwars
May 3: Defence counsel pleads before the court to summon 14 people, including former CBI joint director Arun Kumar as witness. CBI opposes the plea
May 6: Trial court dismisses Talwar's petition for summoning 14 witnesses. It orders recording of statements of Rajesh and Nupur
October 18: The CBI closes arguments, says Talwars "misled" investigators
November 25: Rajesh and Nupur Talwar found guilty of murdering their only daughter
November 26: The CBI court gives life imprisonment to both Rajesh and Nupur Talwar
January 21, 2014: The Talwars move Allahabad High Court against the CBI court's life sentence
January 11, 2017: Allahabad High Court reserves its judgment on an appeal filed by the Talwars, challenging their conviction
October 12, 2017: Allahabad High Court acquits the Talwars of the murders, giving them benefit of doubt
-With IANS inputs