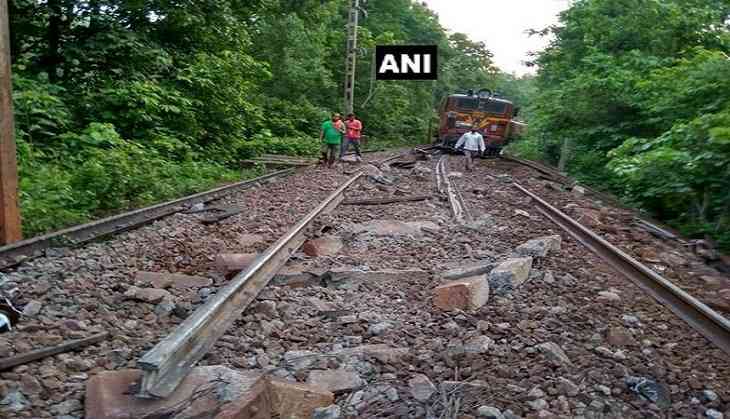 At least eight coaches and engine of a goods train derailed in Chhattisgarh's Dantewada district today.
The train coaches fell off a bridge after being derailed between Bhansi and Kamalur area.
Naxals' involvement is suspected behind this accident.
However, there is no report of any loss of life or injury in the incident.
Police are investigating the matter.
(ANI)