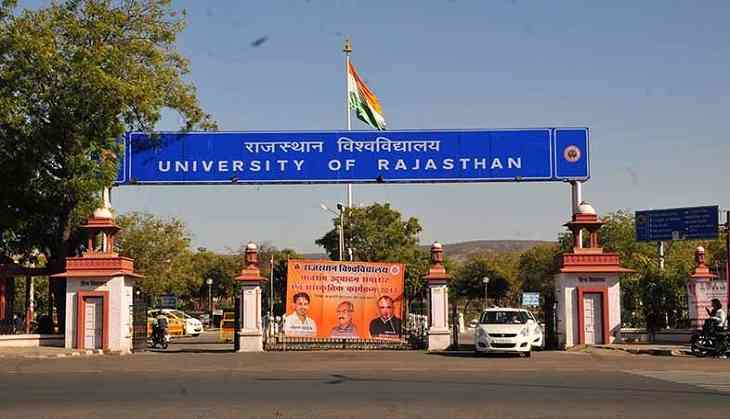 Nearly 51 per cent voters today cast their ballots in the student union elections in government universities and colleges in Rajasthan, a university official said.
Polling percentage was 50.78 per cent, the Dean of Students' Welfare Department, Rajasthan University, Dr Sarina Kalia said.
Barring a few incidents, the polling remained peaceful. Due to Chief Minister Vasundhara Raje's ongoing Gaurav Yatra, polling in Jodhpur division has been scheduled for September 10.
Polling commenced at 8 am for Rajasthan University here and its seven affiliated government colleges and for the various posts in 42 departments.
She said that of the total 22,677 registered voters, 11,516 voters exercised their franchise.
For the president's post at Rajasthan University, six candidates are in fray, while seven are in for vice president's post and eight each for general secretary and joint secretary posts.
She said that ballot boxes have been kept under police surveillance at the Dean, Students' Welfare Department.
The counting of votes will take place at 11 am on September 11.
(PTI)