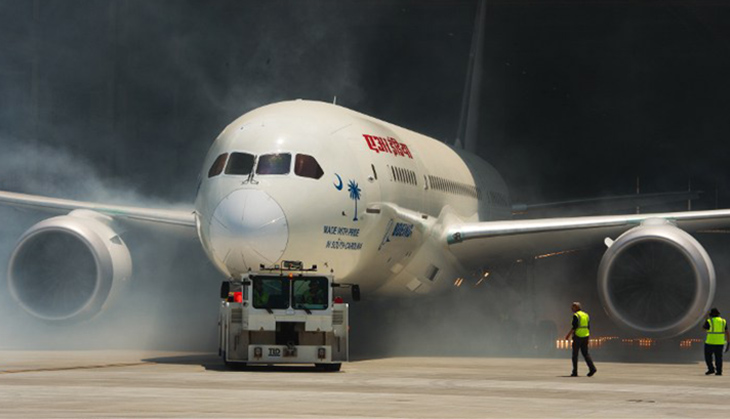 On 11 June, the Civil Aviation Ministry announced several discounts and facilities for air passengers - including a cap on cancellation charges, a steep reduction in fees for carrying 5 kg extra baggage in an aircraft and enhanced compensation for denying boarding by the airline.
Here are five ways the aviation ministry has made air travel easier for passengers;
1. Airlines won't be allowed to charge cancellation fees more than the basic fare of a ticket. Airlines will also have to complete the refund process with 15 and 30 working days in case of domestic and international travel respectively.
2. Airlines will have to return all the statutory taxes levied on a cancelled ticket - including User Development Fee, Airport Development Fee or Passenger Service Fee.
3. Passengers can only be charged Rs 100 for carrying five kg extra baggage on flight. However, the particular rule will not apply on Air India that already allows 25kg luggage without any cost.
4. Passengers who are denied boarding by the airlines despite reaching the airport before the scheduled departure of the flight will be paid double the price of basic fare and airline fuel charge component of the ticket - subject to a maximum compensation of Rs 10,000, along with the ticket of the next possible flight within 24 hours of the original flight departure time.
In case the airlines fails to do so, passengers will need to be paid four times the basic fare and airline fuel charge of a ticket. However, no compensation will be provided if the passenger is accommodated in another flight which leaves within an hour of the original flight, The Hindu reported.
5. The government proposed that airports should provide towable ramps for wheelchair-bound passengers in case the airport doesn't have ambulift or aerobridge facilities. Airlines have also been asked to develop procedures and prominently display it on their website for making advance request for stretchers by differently-abled passengers.