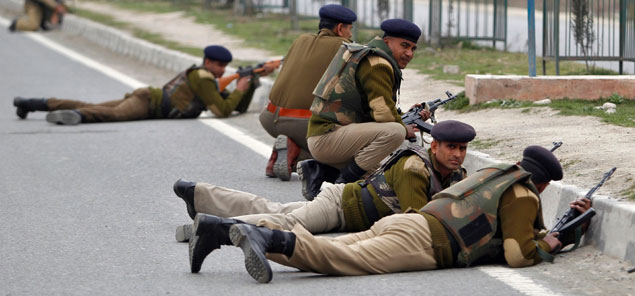 During the anti- insurgency operation in Assam from 2011 to July 31 last,at least 319 civilians were killed by militants and 336 extremists the state Assembly was informed on 10 August.
Since the NDFB (Songbijit) sponsored violence on December 23 last year, police, army and paramilitary forces killed 15 insurgents of the underground outfit and arrested 448 of them till July 31 last, Agriculture Minister Rockybul Hussain said on behalf of Chief Minister Tarun Gogoi in reply to a query in the Assembly.
Stating there are eight active militant outfits in Assam, Hussain said 13 underground groups were in talks with the government. He was replying to a question by AGP member Kesab Mahanta.
To another question, the minister said that during the last four and a half years 6,098 persons were killed in several other incidents, there were 8164 cases of rape, 20,441 kidnappings, 5230 instances of extortion demands, 45615 theft cases, 1188 dacoity cases, 15557 car theft cases and 54 witch hunting killings.
There were 346 police stations and 220 police outposts across the state, he said, adding, there were 60,244 serving police personnel and 75503 sanctioned posts with 15259 posts remaining vacant.
-PTI