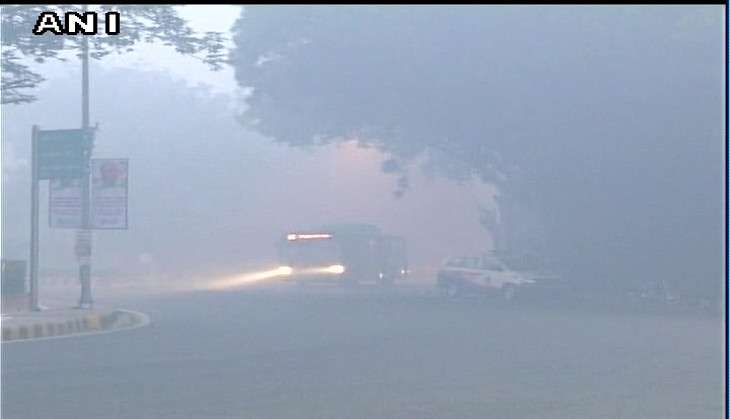 UNICEF's new report has stated that a third of the two billion children living in northern Indian and neighbouring countries are breathing toxic air resulting in lung, brain damage.
300 million kids are exposed to pollution levels more than six times higher than standards set by the World Health Organization, including 220 million in South Asia.
New Delhi's air pollution, post Diwali, is among the world's worst as countless garbage fires are set alight to help people stay warm.
According to a report in UNICEF, days before the city erupted in annual fireworks celebrations for the Hindu holiday of Diwali, recorded levels of tiny, lung-clogging particulate matter known as PM 2.5 were considered dangerous Friday at well above 300 micrograms per cubic meter.
On Monday morning, the city recorded PM 2.5 levels above 900 mcg per cubic meter - more than 90 times higher than the WHO recommendation of no more than 10 mcg per cubic meter.
A media report suggested that high pollution levels were made worse by the ongoing burning of spent crops in agricultural fields in the neighboring states of Punjab and Haryana.
"The impact is commensurately shocking," with 600,000 children younger than 5 across the world dying every year from air pollution-related diseases, UNICEF Executive Director Anthony Lake said in the report released Monday.
"Millions more suffer from respiratory diseases that diminish their resilience and affect their physical and cognitive development.
Last week, the city launched a smartphone application called "Change the Air" inviting residents to send photos and register complaints about illegal pollution sources.