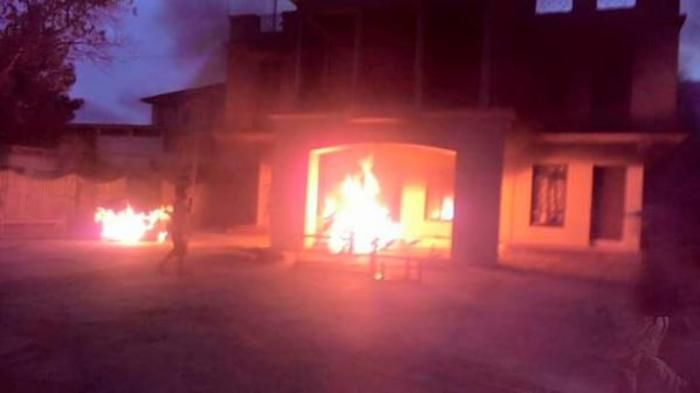 Three people have reportedly been killed after violence erupted in Churachandpur town on 31 August evening over three bills passed in the Manipur assembly.
Following the violence indefinite curfew has been imposed in the area.
Also five people were injured in burning incident, and the houses of Phungzathang Tonsing, Manipur Health minister and five other lawmakers were set on fire.
The agitators were opposing the passing of three bills in the assembly, they targeted the lawmakers because none of them had opposed passing of these bills.
After their houses were set on fire, the angry mob prevented the police and fire engines from reaching the area.
Reportedly vehicles of Churachandpur Deputy Commissioner and his escorts have also been torched.
What is the objection?
The main objection of the agitators is to an amendment bill- Manipur Land Revenue & Land Reform Act( (7th Amendment Bill 2015), that was passed in the Assmebly.