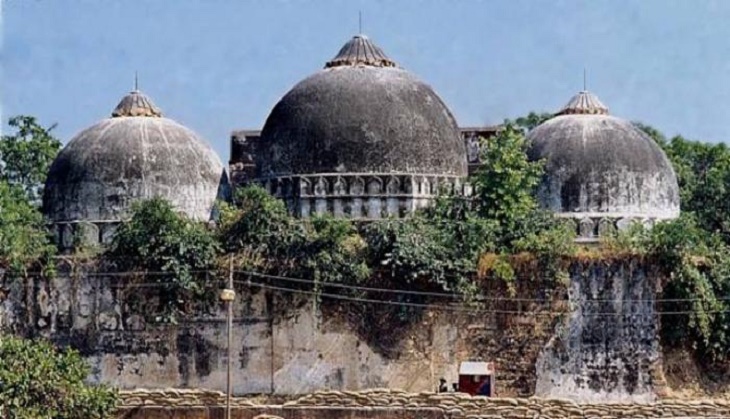 Twenty-four years since the demolition of the Babri Masjid, both parties to the controversy - those who proposed the construction of the Ram temple, and those who opposed the demolition of the mosque - are looking to the apex court, hoping to get a verdict in their favour.
The Samajwadi Party, the government in power when the demolition took place, described the incident as one of the "painful memories" and expressed hope that the Supreme Court will give a decision that will uphold the principles of constitutional democracy.
"That was one of the painful memories for Uttar Pradesh. It was the time when the social harmony of Uttar Pradesh was disrupted. We take this issue very seriously. The matter is in the Supreme Court, and we believe that the court will take the decision soon. We will try to maintain law and order here. We and the people of Uttar Pradesh consider Babri Masjid to be a scar," said SP leader Juhi Singh.
The Bharatiya Janata Party (BJP), which was at the forefront of the movement along with the Vishwa Hindu Parishad (VHP), is hoping that the Supreme Court will consider the findings of the Archeological Survey of India.
"I don't have any objection to those who are observing a Black Day, since we live in a democracy, and everybody has their right to express. But every authentic survey agency like the ASI has supported our claim. Since the case is under the purview of the Supreme Court, hence the party would not like to comment further," said BJP leader Hardev Narayan.
In view of the 24th anniversary, the Uttar Pradesh government has sounded a high alert to prevent any unforeseen circumstances.
The VHP will be holding a Kar Sevak programme in Lucknow on Wednesday.
On 6 December, 1992, the VHP and the BJP jointly organised a rally at the site involving 150,000 volunteers. The rally turned violent, and the crowd overwhelmed security forces and tore down the mosque. A subsequent inquiry into the incident found 68 people responsible for the demolition, including several leaders of the BJP and the VHP.
On 30 September, 2010, the Allahabad High Court in a verdict awarded the two- third area of the disputed land to the Hindu petitioners. At present, the case is pending before the apex court.
--ANI