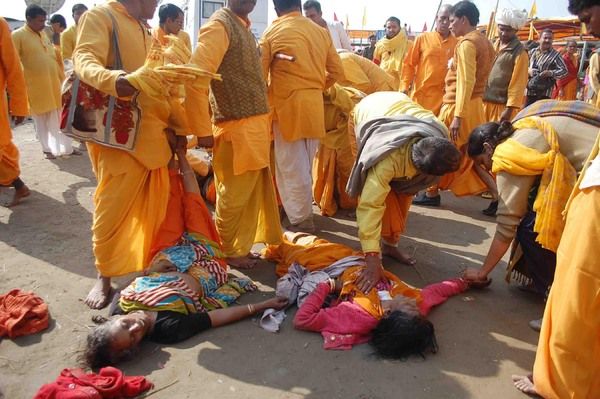 In a tragic incident, 27 people have died, 13 of them women, and over 20 injured in a stampede during Godavari Pushkaram festival in Rajahmundry, Andhra Pradesh.
Stampede
Reportedly, the heavy rush of the devotees at the Kotagummam Pushkar ghat led to a stampede in the Godavari river at the time of sunrise.
'Pushkaram festival'
This festival is similar to the 'Kumbh Melas' and is held every 12 years in Andhra Pradesh and Telangana. Taking a dip in Godavari river is the main feature of the festival.
The festival runs for 12 days.
The event this year was very special as it marks the 'Maha Pushkaram' which comes once in 144 years.
The Godavari Pushkaram festival happens according to astronomy; when the Jupiter enters the zodiac sign Leo, the festival is organised.
The spiritual and religious significance of this festival is on the belief that during this period all Hindu gods and saints take holy dip in Godavari and make the river sacred.
This is the first Pushkaram being held after the bifurcation of Andhra Pradesh, this time the festival was organised in both Andhra Pradesh and Telangana.
Present situation
The cops are trying to divert the devotees from the ghats to control the crowd. Chief Minister Chandrababu Naidu has reached the spot to monitor the situation.