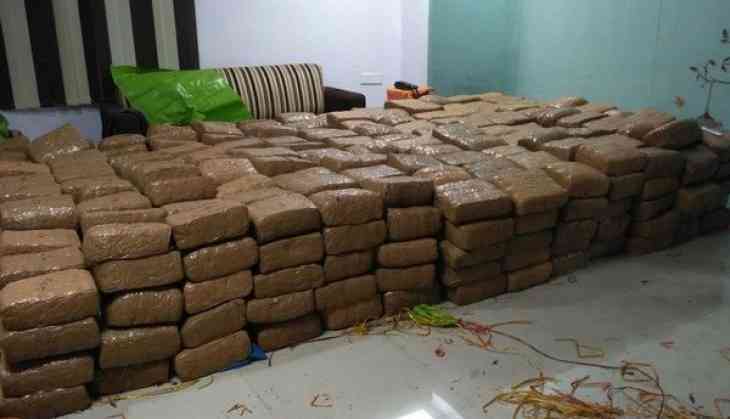 The Directorate of Revenue Intelligence (DRI) seized 1,394 kilograms of cannabis worth Rs 2,09,14,800 here on Tuesday.
Based on specific intelligence that prohibited narcotic drugs were being illegally transported, officers from the DRI Vijayawada launched an operation and intercepted a TATA cargo vehicle on Monday at the junction of the NH-16 service road and LEPL ICON, Near Benz Circle, Vijayawada.
After examining the vehicle, officers recovered about 1,394 kgs of Cannabis (also known as Ganja), a narcotic drug under the Narcotic Drugs and Psychotropic Substances Act, 1985. The said drug was found concealed under a six-tonne load of Casuarina wood logs. Officers also found 647 packets of ganja packed in gunny bags and placed on the floor in the rear end of the load.
As per the Additional Director General, the substance was loaded into the vehicle at Sarabavaram village near Narsipatnam and was being sent to Zaheerabad in Telangana.
Along with the drug, the DRI officers also seized the Casuarina wood logs which were used for transporting the substance.
Two persons have been arrested under the NDPS Act.
Further investigation is underway.
(ANI)