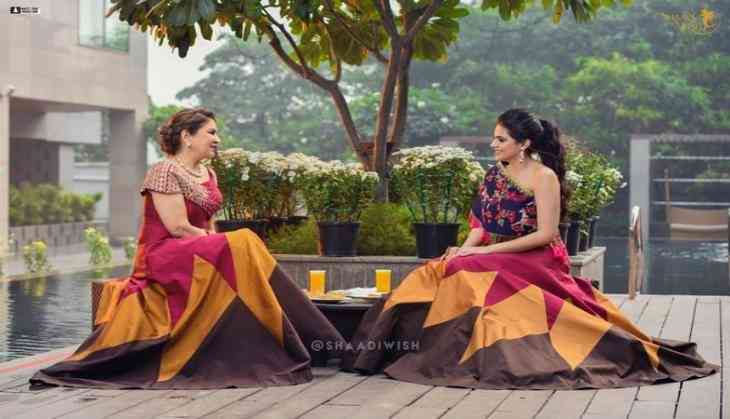 It's high time to get over bride-groom pre-wedding shoot - the time has come for saas-bahu jodis to rock the quintessential shoot before the wedding like a pro.
Marriages are made in heaven but the making of a splendid wedding is a hell of a task. And the task list is becoming even bigger with changing trends, one such trend is - pre-wedding shoot at the best romantic location in the town with the best set up.
When you think pre-wedding shoot and a couple posing romantically amidst an exotic locale is probably the first thing to come to your mind. Sure, it is a great way for to-be-married couples to bolster the bond that they share.
It's not just the two people but also the two families that get tied together in the holy nuptial knot. And one of the most beautiful bonds that are also formed in this union apart from that of the husband and the wife is the one between a mother-in-law and the daughter-in-law.
So, ShaadiWish, a wedding planning platform, has come up with a novel concept to celebrate the budding relationship of womanhood.
The idea is to capture the blooming love and friendship between these ladies and make it an affair to remember all their lives.
It is indeed an adorable concept, especially for India, as the relationship between a daughter-in-law and mother-in-law often needs nurturing and expression of love.
--ANI