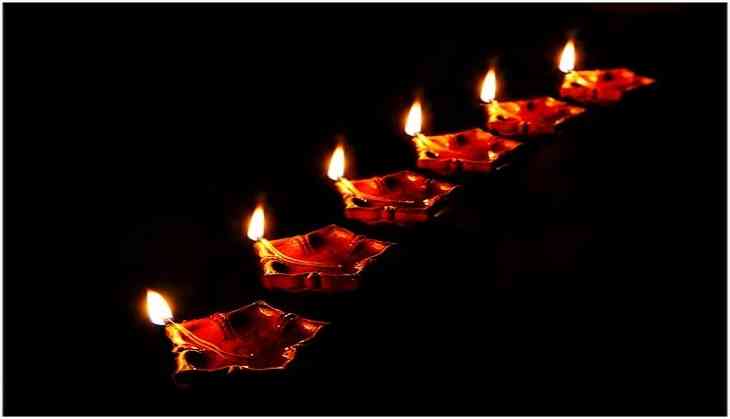 The festive season is upon us and like every time, this period comes with a joyful spirit and the promise to change one's lifestyle for the better.
Every small decision assumes great importance as we spend a considerable amount of time selecting the right gifts from the market for our loved ones, to choosing the right clothes for that evening Diwali party!
With plenty of options available, the task of choosing has become all the more difficult these days, but this has also added greater excitement and suspense. Millennials are increasingly becoming finicky after being bombarded with brands and products and increasingly adopting a temporary approach to their purchases wherein they want to have a bit of everything.
Here is a list of pocket-friendly ways by Shiivani Aggarwal, COO, Formula Group and Aditya Loomba, Managing Director, Eco Rent a Car, in which you can dominate the festive season and set the Diwali season alight:
- Rent Furniture
The kind of furniture we choose to have, defines our aesthetic tastes and preferences, and people are increasingly paying greater attention to what defines the interior of their homes. Victorian, classical, futuristic to smart minimalistic - there are a plethora of options available in the market. The choice of furniture, along with one's inclination, also depends on the purpose of the space, i.e. whether it's an office, a home, or just a space for friendly gatherings. Renting furniture is an ideal way to decorate a space according to the need, and not be stuck with something that was required only for a specific time-frame.
- Rent a car
Travelling is a major concern when it comes to settling into a new city and the modern lifestyle has become such that we need a vehicle at our beck and call in order to have an active and engaging social life. From work commutes to getting to social engagements, the presence of a vehicle is absolutely necessary to meet those deadlines. It is mostly advisable to rent vehicles if it is needed for a specific purpose say shopping or visiting relatives and friends. For instance, in marriages etc., people want to make a grand entry in luxury vehicles, which makes renting options ideal.
- Home Decor
Decorating a home is always a task to be done very carefully, as the wide variety means that the main task is to get the best at reasonable prices. Sometimes, however the items can be extremely expensive and might not be appealing for a protracted period of time. Thus, renting home decor items is a great idea to give your house that extra edge during the festival season.
- Bring in the best to your wardrobe!
Buying clothes that are in tandem with the latest trends is the latest obsession with buyers, which assumes epic proportions - especially during the festive season. From traditional chic to contemporary with an edge, clothes define the mood that you would like to set during the festivities. Thus to stand out from the rest, who might also be at their dressed-up best, one needs to visualize and pick clothes that are most suited for their personality and physique. Choosing the right accessories to go with your assorted clothes is also an important decision that can make or break your fashion goals.
- Grocery at your doorstep
Traditional dishes, food for family gatherings, guests, and even random acquaintances ensure that the kitchen remains one of the busiest spots during festivals! With so little time and so much to prepare, devoting time to go grocery shopping is difficult. Thus, it is important to make the right use of technology and get the essential requirements delivered right at the doorstep, so that you can focus on getting the perfect sweetness to that kheer or the right spice to that chicken tikka. After all, sorting out the priorities goes a long way in making the festival celebrations a grand one!
-ANI