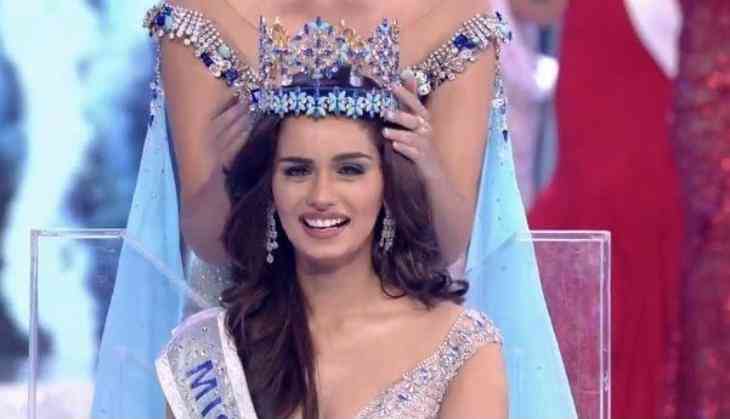 Miss World Manushi Chhillar
Miss World 2017 Manushi Chhillar has became the new talk of the town after winning the beauty pageant in China on 18th November. Manushi's answer in final round is being praised by many people on social media.
Recently, Bollywood actress Vidya Balan got impressed with Manushi's winning reply on motherhood. But few knows that the answer given by Manushi was not an original one. In final round, Haryana's girl was asked about the question that which profession according to her deserved the highest salary.
Also Read: Manushi Chhillar: Twitter backlashes Shashi Tharoor for making fun of Miss World's name
Chhillar's answer was, "I think a mother deserves the highest respect and when you talk about salary it's not always about cash but I feel it's the love and respect that you give to someone. My mother has always been the biggest inspiration in my life. All mothers sacrifice so much for their kids. So, I think it is the job of a mother that deserves the highest salary."
Here is the video of her answer:
Manushi has received great praise for this answer. But now there is a rumor on the social media that same answer was given by Miss Sri Lanka 2017 Dusheni Silva before Manushi.
Also Read: Miss World 2017: Manushi Chhillar's 2 years old video is making rounds on internet
This is evident in a video which is present on video sharing platform YouTube. Though the video is of 1 hour 39 minutes long but if you start looking from the time 12.25, you will notice that Dusheni was asked the same question on which Manushi answered for becoming Miss World 2017.
Here is the video of Miss Sri Lanka: