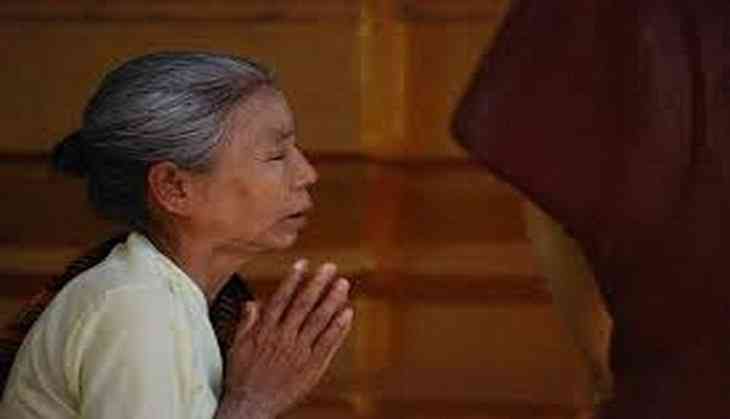 Older adults, who pray regularly, are more likely to have a perception that God will be there to protect and comfort them in later stages of life, according to a study.
The study focuses on three measures of well-being -- optimism, self-esteem and contentment with life -- and shows that for all of them, there is a relationship between attachment to God and prayer.
"What we're finding is that prayer can be associated with more or less well-being, depending on how you perceive God," said a researcher Blake Kent from Baylor University in the US.
"In a nutshell, the psychological benefits of prayer seem to be dependent on the quality of a person's relationship with God," Kent added.
The team noted that a rise in relationships with a divine being seen largely as a purveyor of goods and services to satisfy emotional and psychological needs.
"When you can't trust God, prayer is not associated with confidence in his care, but with uncertainty and anxiety. There is a perception out there that prayer is automatically good for your well-being. That may not be the case for everyone, because such a perception assumes that God is responsive and trustworthy."
They analysed 1,024 respondents aged 65 years old.
Those sampled were in three groups: currently practicing Christians; Christians in the past but not religious presently; and individuals not affiliated with any faith at any point in their lifetime.
The findings indicated that the respondents, who pray regularly to a God they perceive, the God will be there to protect and comfort them and may find relief in prayer and may choose health-promoting behaviours consistent with religious teachings or insights they receive during prayer.
In contrast, those who try to build a relationship with a god that they do not believe will be there in times of need may feel estranged and even experience a decline in mental health.
They noted that the perception of God as loving may be especially important among older adults dealing with declining health, age discrimination, a loss of friends and perhaps financial loss due to retirement.
Various aspects of religious life, including perceived intimacy with God, have been shown to buffer against stress.
A loving and supportive God who also is omnipotent, omnipresent and omniscient may provide considerable comfort, assurance and resilience to believers, who are approaching the end of their lives, they concluded.
The research is published in the journal of Aging and Health.
-ANI