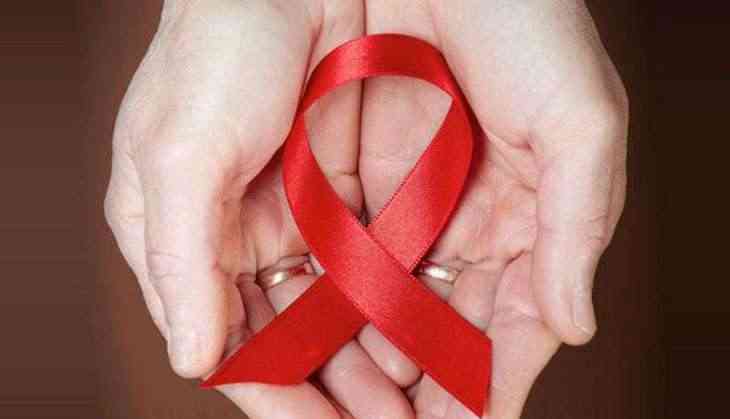 In the early 1980s, when the Time magazine blared, 'No one is safe from AIDS', the concern about arguably one of the most dreaded diseases of the humankind - Acquired Immune Deficiency Syndrome (AIDS) - shifted to homosexuality.
It was later that a major study found that LGBTQ (Lesbian Gay Bisexual Transgender Queer) adults were at a similar risk of attracting the Human Immuno-deficiency Virus (HIV) infection as much as the heterosexuals.
Contrary to the pre-Internet era, where a new disease had apparently ravaged the gay community - it had many names, the symptoms were visible and immediately recognisable - the number of times there have been talks about the prevention of AIDS in the recent times, especially keeping the LGBTQ community, is very less.
To this end, a movement called 'Let's Talk' aiming to revive communication about sex and related issues, has taken a shape. Brainchild of Sharif D Rangnekar, a communications consultant by profession and a former journalist, the main focus of the programme revolves around the gist of most of his writings and commentaries - LGBTQ issues.
But more than involving the gay rights, Rangnekar's 'Let's Talk' deals with 'men having sex with men', as he tells ANI, "There was some research done on the behavioural patterns of men having sex with men. When we say this, it does not necessarily mean 'gay'. It could mean 'bisexual' as well. And there are a lot of men, who do not identify with any specific sexuality. So, it does not mean 'homosexual' or 'gay people' as such."
"The research showed there was a huge drop in condom usage. Some reports suggested that it was down to just 30-40 per cent. That is kind of scary because that means that lot of people are having unsafe sex. Let us also assume that there are some who may be having on and off," he continues.
Rangnekar and his team have started with a webpage that facilitates the "talking" of the 'Let's Talk' campaign. The social media pages have acquired many followers within a short span of time.
They have put four videos - one by former Mr Gay World India Anwesh Sahoo, the second one by Rangnekar himself, the third by Shivraj Prasad, the communication and the project lead; and the last by Parmesh Sahani, who heads the Culture Lab of Godrej.
Rangnekar explains the campaign is set to be six-seven months-long and that they will look at more funding later.
"We will also be directing them to institutes and organisations where they can get free medication," he adds.
The former journalist further says that they are not trying to get into the funding space and that they will look into generating awareness about possible threats and their solutions.
"What we felt is there has been no discussion, no conversation on HIV for a very long time. Very very long time. So, we thought to get that going. Get conversations going. Get people to talk about it. And, once they start talking about it, there will be a little more comfort. And then you move towards taking actions on issues that are prevalent in our behavioural patterns and circumstances that lead to transmission. Sometimes, it is a sex worker. The sex worker might pay extra but he doesn't know deadly the risk could be," Rangnekar elaborates on the campaign.
He adds, "We will also talk to various other companies who might join us in a few months. I can't name them, but one of the largest players from India who have done a lot work on HIV-AIDS">AIDS, they have also said yes. Because, firstly this is a unique campaign and secondly it has been founded by the Elton John AIDS">AIDS foundation. That is how we are kicking off."
There have been campaigns in the past, by the government and one of the biggest one can remember goes back to over 10 years ago which Shabana Azmi led.
But 'Let's Talk' falls in a different league, as Rangnekar explains, "What we are trying to do is largely an online campaign because everyone is on their smartphones. Everyone is meeting people over phones. People are going to parties and other locations for dating, for meeting up, or for hooking up - it is all happening through the digital space. So, we are trying to reach them there. We have Facebook, Youtube, Instagram and we have the website, and these are the main areas."
A pertinent question that arises amidst all this is the debatable effectiveness of the campaign, especially in a society like India, where sex is still a tabboo. But Rangnekar is sure of hitting the fish's eye.
"If it had been just an ad campaign, it would have been a noisy one and that would have been too public for people who want to remain unknown. If I had been the consumer, it wouldn't have mattered to me if I am known or unknown because everyone knows that I am gay. But, I am a part of a very small percentage. This campaign will reach where it's exactly needed," he concludes.
'Let's Talk' is set to be launched on December 1 - World AIDS Day.
-ANI