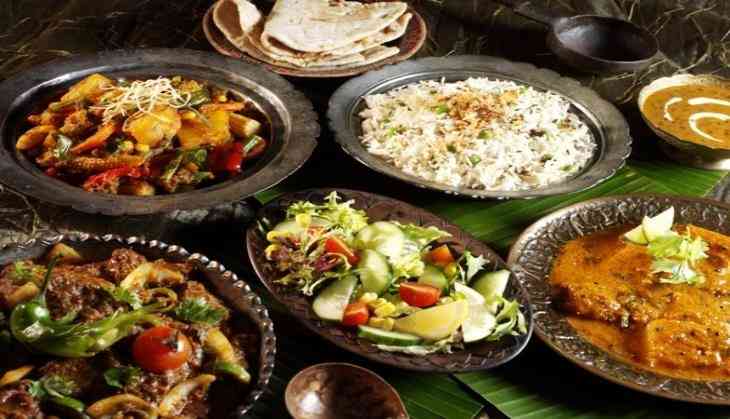 With 29 states providing food ranging from the spiciest dishes to the blandest preparations, the variety of food that India has to offer is simply mind boggling.
As India celebrates 69th year as world's largest democracy, foodpanda brings to you, 'food tableau', a mix of popular food from all across the country to create a perfect 'integrated' meal.
If you are a hard-core foodie and believe in the saying 'there is no sincerer love than the love of food', and if you don't want to look back and think later 'I could have eaten that', this food tableau is just for you.
So this Republic Day, cross off your favourite Indian dishes you've always wanted to try from your bucket list, and satiate your taste buds.
Snacks & Soup:
• Dilli Ki Aloo Chaat- A must have dish in every list, Delhi's description would be incomplete without the famous "aloo chaat"
• Gujarat ki farsan/ khandvi - Take a break from the obvious dhoklas, khandvis are as healthy and filling
• Lucknow ke kebab - Of course, Luckow ke kebab is stuff legends are made of, known globally for their taste, snacks really can't get better than this
• Mysore Rasam - The perfect appetiser, it is made of unique blend of spices which predominantly consist of pepper and grated coconut
• Tomato Saar - The unsung hero of Maharashtrian cuisine, tomato saar is the perfect start to any meal
• Kashmiri Shorba -A traditional broth or soup cooked with goat's meat, saffron and yogurt and very mildly spiced with whole spices, Indian soups just cannot get better than this
Main course:
• Aloo poshto - A vegetarian delight originated in Bengal, this recipe proves that poppy seeds and potatoes are a match made in heaven!
• Roghan Josh -Easily one of the best culinary wonders to come from Kashmir, Roghan Josh equals sheer happiness for almost every non vegetarian
• Rajasthani Dal Baati Choorma - A platter of semi-sweet Churma, spicy Dal and deep-fried Baati, is one traditional combination as unique as the cultures in India
• MacherTenga - One of the hidden gems of Assam, this "sour" fish curry is as unique in taste as in the name
• Litti Chokha - From the land of Bihar, comes this amazing dish made with stuffed whole wheat dough balls with roasted chana dal and spices inside
Dessert:
• Roshogulla / Paaish - Of course, Bengalis are famous for their love for sweet. Nothing spells celebrations better than spongy roshogullas and rice paaish
• Kulfi - Faaluda- Classic example of Indian Mithai, kulfi faaluda needs no introduction!
--ANI