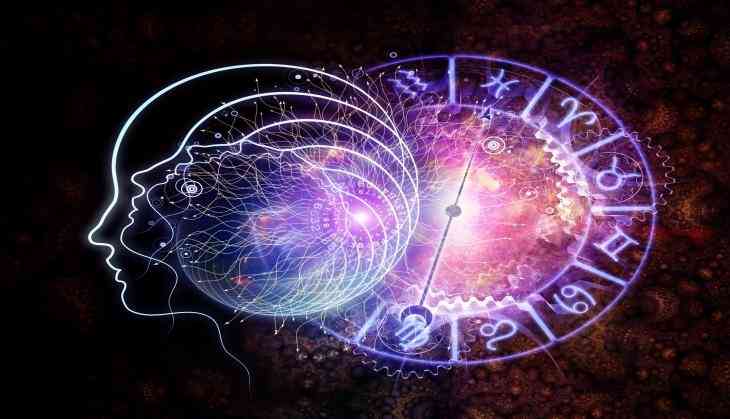 The auspicious festival of Navratri has begun today. The nine-day long festival will be celebrated to worship the nine avatars of goddess Durga. On 29th September, the first Navratri is celebrated all across the nation. Each day of Navratri has its importance.
Today, devotees will worship the first form of Maa Durga i.e. Maa Shailputri. On this first day of Navratri, let's see what your stars saying on this pious day.
1. Aries (Mar 21- Apr 20)
Today you will be going to have an exciting day at your home. If you are going to welcome the maa Durga to your home then, prosperity and happiness will be in your home atmosphere.
Luck support: 85%
2. TAURUS (Apr 21- May 21)
Today you will feel a little bit low and your emotions will become a hurdle in your path. The situation will be out of your control so try to remain calm in any situtation.
Luck support: 65%
3. GEMINI (May 22- June 21)
It's a challenging day for you. So, if you fall at the first hurdle then don't stop because you need to do more hard work to accomplish your goals in life.
Luck support: 50%
4. CANCER (June 22 – July 23)
Keep your nose to grindstone because you will soon to get good news for which you are waiting for long. You will also get the help from your close friend who will remove the hurdles from your path.
Luck support: 90%
5. LEO (July 24 – Aug. 23)
Today is the day of love, respect. So, if you are married then don't hurt your partner's feeling. Make her/him feel special by giving proper attention.
Luck support: 82%
6. VIRGO (Aug. 24 – Sept. 23)
Health-related issues can make you feel to suffer. So, it is necessary to take a balanced diet. Avoid junk food because your stomach could get upset today.
7. LIBRA (Sept 24 – Oct 23)
The ball is in your court today. So, whatever you are thinking about your future, the family will start working from today. Maa Durga's blessings are with you that will help you out in every situation.
Luck support: 95%
8. SCORPIO (Oct. 24 – Nov. 22)
Businesspersons would get some profit this day and Navratri festival would bring more money than they have never expected. While those in the field of the private sector will soon to receive the good news that will take their career to heights.
Luck Support: 89%
9. SAGITTARIUS (Nov. 23 – Dec. 22)
Try to avoid unnecessary expenditure because it would bother you. As your budget is squeezed so don't plan any journey because it would make your monthly budget suffer.
Luck support: 60%
10. CAPRICORN (Dec. 23 – Jan. 20)
A family reunion is on the cards for some. So, this Navratri you can plan some holy trip with your family members.
Luck Support: 88%
11. AQUARIUS (Jan. 21 – Feb. 19)
Make your spouse mood happy today to make you domestic environment happier. Don't fall in any sort of arguments.
Luck support: 78%
12. PISCES (Feb. 20 – Mar 20)
Some unexpected guests will arrive at your home today. Also, you will be spent your day with your best friend today.
Luck support: 68%
Also Read: Navratri Songs Special 2018: Listen and download these Bollywood, Punjabi, Bhojpuri dance tracks to celebrate the festival