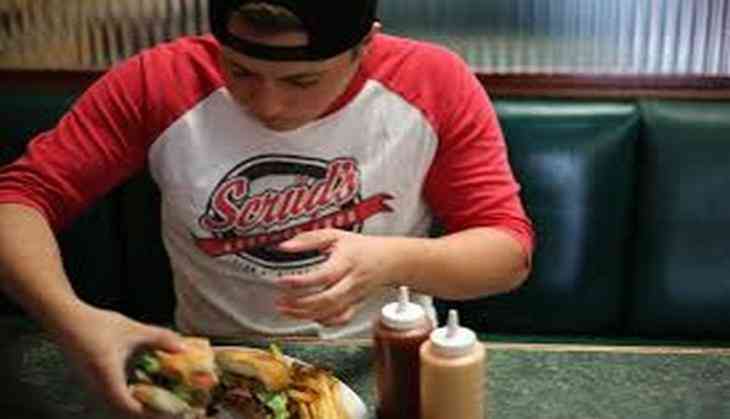 Beware! Men who consume more than 67g of sugar daily in a hope to alleviate negative feelings are at increased their risk of depression and anxiety.
According to researchers, 67g of sugar is equivalent to two regular cans of coca-cola.
The team compared sugar consumption was with rates of common mental disorders in more than 5,000 men and 2,000 women between 1983 and 2013 and the participants were placed in three groups according to their daily sugar intake.
After five years, they found that men in the top group consumed more than 67g of sugar per day and were 23 percent more like to have developed a common mental disorder such as depression or anxiety than those in the bottom group.
However, men in the bottom group consumed less than 39.5g of sugar.
Lead researcher Dr Anika Knuppel from the University College London's Institute of Epidemiology and Health said, "High sugar diets have a number of influences on our health but our study shows that there might also be a link between sugar and mood disorders, particularly among men.
The results suggested that British adults consume roughly double recommended levels of added sugar, three quarters of which comes from sweet foods and drinks.
Dr Knuppel stated that sweet food has been found to induce positive feelings in the short-term.
People experiencing low mood may eat sugary foods in the hope of alleviating negative feelings.
The study suggests that a high intake of sugary foods is more likely to have the opposite effect on mental health in the long-term.
More surprising is the lack of reported effect in women, who have a far more emotional relationship with food," she said.
Rob Howard from UCL said that this study is important because it is the first to show that an increase in risk of about a quarter in common mental disorders, mostly mild anxiety and depression, in men who eat more sugar.
The results appear in the journal Scientific Reports.
-ANI