Travel Troubles: Asia, not Europe is the safest destination for Americans in 2016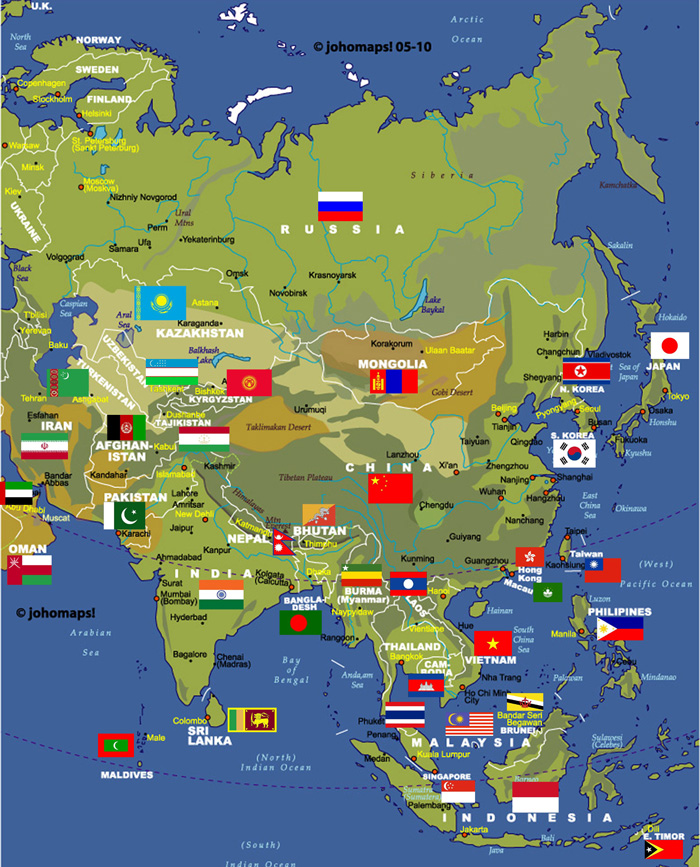 Globetrotting sounds like fun. We've been sold that idea by countless Facebook photos, travel listicles, Twitter updates and endless bragging from different people about the "most amazing holiday ever". A certain level of exaggeration is a given.
Because here's the thing- travel destinations come with varying versions of risks. Many a times you're left to choose between the devil and the deep sea, underneath all the gloss of that travel brochure.
Read: Huge setback for Goa as Russia removes India from safe travel destinations list
Many people are paranoid about where they buy a ticket for. Not everyone can tap into their inner carefree, don't-give-a-crap, hippie self.
For this purpose, a leading medical and travel security assistance company spoke to over 400 US citizens about perceived travel risks in 2016. The International SOS then pinned Asia as the safest place for Americans to travel to this year.
For good measure, here's that Malaysian tourism ad that all of us grew up on. You know that jingle is stuck in your head better than any tourism ad India ever produced.
The survey claims that terrorism is a bigger concern than polluted air for most travellers when planning their itinerary.
Given the risks on the ground - terrorism, the Zika virus, traffic accidents, air pollution and what not - compulsive travellers would rather give Europe a miss in favour of Asia.
Survey says
International SOS spoke to travellers about perceived risks. A majority of respondents - 71 percent - thought travel risks will increase in 2016. Only 10 percent travellers thought it would not.
The table below shows which regions present the greatest risk in 2016.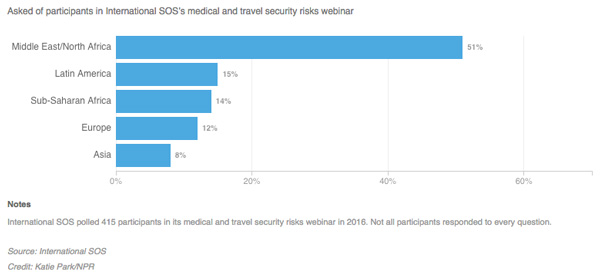 Also read: Bartender's Sketchbook is the best thing we've seen on Instagram recently
While traditionally travellers' worries have been limited to the dangers of food poisoning, they now have to think of combatting viruses such as Ebola and the latest, Zika.
Some others - 58 respondents worried about food poisoning. The rest about Ebola, MERS and dengue fever.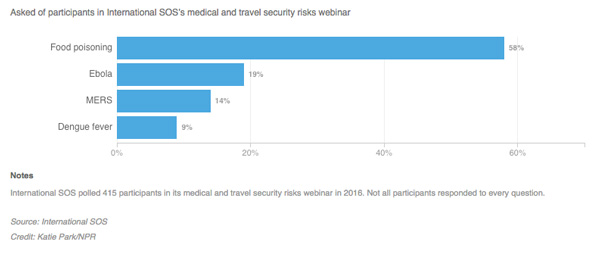 More power to Asia
From the answers it seems that Asia is the safest place in the world.
Europe is just a notch above Asia in terms of safety, but it is more susceptible to acts of terror. And when it is a matter of life and death, poor air quality matters little.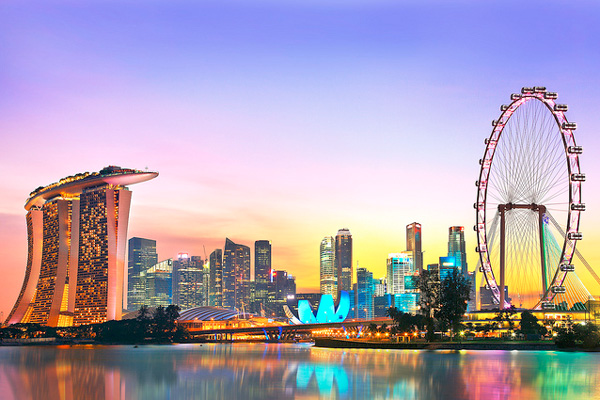 Dr Myles Druckman, Senior Vice President of International SOS, explains why air quality isn't a real travel factor:
"For travellers, it's less of an issue because they know they're going to be in and out. They can handle three, four, five days of bad air quality. For persons living there, it's a major issue. For travellers, it's more of an inconvenience."
The threat list
This is how travellers ranked threats:
1. Acts of terror
2. Opportunistic crime
3. Civil unrest
4. Targeted attacks
5. Road traffic accidents
6. Natural disasters
7. Information and data breach
8. Kidnapping and abduction
9. Lack of access to safe transportation
10. Corruption
11. Visa issue
Read more- Shocker: not just Delhi, India has 10 of the world's 15 most polluted cities
While terror threats were a concern for 56% travellers, only 6% worried about visa issues. "Targeted attacks" were at 31%.
When it comes to health, the unwelcome food poisoning is what travellers worry about most. It topped at 67%.
1. Food and water borne diseases
2. Access to quality healthcare
3. Airborne diseases
4. Endemic diseases
5. Air quality
6. Access to trauma care
7. Lack of access to medications
8. Lack of access to psycho-social resources
Only 19% of respondents were concerned about air quality - giving Asia a thumbs-up.
Well then Asia, roll out the red carpets and prepare for mass tourist landing and way too many selfies.
Meanwhile, check out this hilarious sketch that beautifully ties together travel and this new age of security.
Edited by Anna Verghese
More in Catch:
Photo story: How a protest for #RohithVemula became a free-for-all for Delhi police
Germinator: Rise of the robotic farmers
Life and times of a 16th century Muslim saint who fell in love with a Hindu boy
Forget Green Revolution. Punjab farmers face back-breaking debt