This International Women's Day India needs to vouch to bring its women to work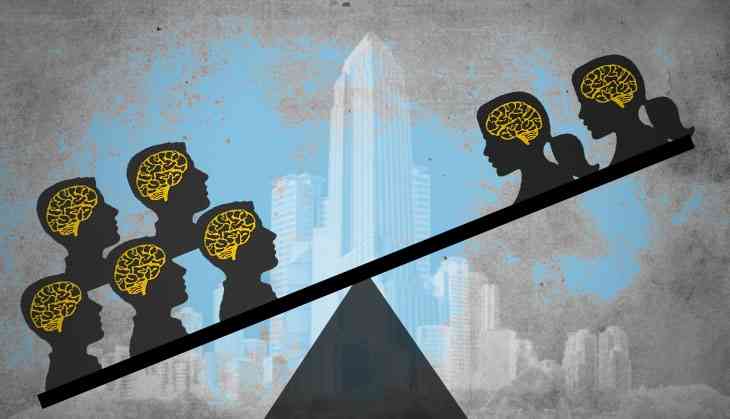 (Arya Sharma / Catch News)
Long before #MetToo, long before hashtags were even a thing, the International Women's Day started mainstreaming the issue of women's rights. For more than a century now every 8 March has added force to the movement for gender justice.
Equal pay for equal work may still be distant, but this 'day' that started out as the International Working Women's Day in 1909's New York is now not a niche event in the western world alone. Neither is it like the several other 'Hallmark-designed days'. In fact, since the United Nations picked it up in 1977, it has grown to be a day to celebrate womanhood. This year's theme is #PressforProgress.
But while embracing the more holistic nature of Women's Day now, it will also be worthwhile to recount the working class roots of the day. It is a good time for stock-taking. How are women doing at the workplace?
India's women undoubtedly have taken long strides in the past seven, independent decades. But gender-equality is still some way to come. The country placed a dismal 108 among 144 countries last year on a gender equality scale published in the World Economic Forum's 'Global Gender Gap Report'. In fact, it slipped from Rank 87 the previous year. Time to ponder if we are moving in the right direction, may be.
According to the World Bank, India has among the lowest female labour force participation rates in the world. That's bad not only for half the country's population, but also for overall economic growth, which has been a stated objective of governments of all hues over the years.
Acording to its report, https://data.worldbank.org/indicator/SL.TLF.CACT.FE.ZS only 21 per cent of India's women above the age of 15 were working. How bad is that? China, the only country with a bigger population than India's, returned a rate of 61 per cent. Even Nepal and Bangladesh fared better than India.
The report also threw up personal experiences of women that suggest employers in India, especially in the corporate sector, are not ready to employ more women on grounds that they wouldn't be flexible with their work-life balance. Employers came across as unwilling to take back women who took a career break too.
India Inc, in fact, seems to be struggling to make its workforce more diverse. Many companies now have a Diversity and Inclusion (D&I) mandate, which makes them look to hire more women. Still, few women actually get hired on a salary and position to match with their education and experience and vis-a-vis their male colleagues.
Companies are still unwilling to disclose how transparent their recruitment procsses are: Only 75 of 99 companies surveyed for India Responsible Business Index made information on non-discrimination for 2017 available publicly, down from 77 the year before.
The index, prepared by Praxis Institute of Participatory Practices along with Oxfam and Corporate Responsibility Watch, also confirms how intact the glass ceiling is: Only 27 of the top 100 companies listed on the BSE adhered to the National Voluntary Guidelines in terms of 'Diversity in the Board'.
In fact, while disclosing information on specific groups vulnerable to discrimination during recruitment, many companies identified women as one of the most vulnerable groups. While 86 companies identify some vulnerable groups as their target stakeholders, 69 companies count women in this vulnerable group. However, none of the companies specify if they consult these people while formulating policies or assessing impact of projects.
Four companies did not even disclose information on their anti-sexual harassment policy. While all companies did put out the number of sexual harassment complaints they received, none of them consulted stakeholders for formulation of a policy on sexual harassment.
What is needed is a stronger will and determined policy changes to bring women back to work. WEF report of 2017 reveals the scale of India's gender gap among legislators, senior government officials and managers, as well as professional and technical workers, surveyed for the first time in recent years, highlights that continued efforts will be needed to achieve parity in economic opportunity and participation.
With two-thirds of the female population not working, India is missing out on a vast pool of resources and talent. To take the Indian economy to a higher growth rate in the long run, we need to bring women to the workforce.
Edited by Joyjeet Das