Same-sex nikaahs & gay imams: LGBTQ Muslims reconcile faith & sexuality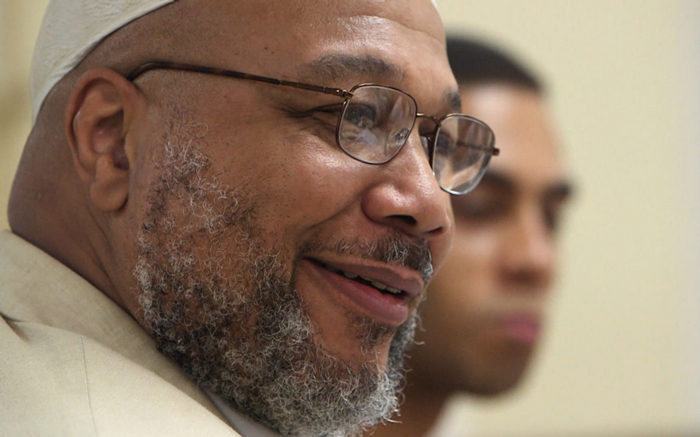 Mostly, being Muslim isn't easy. Mostly, neither is being gay. If you're both, the odds are seriously stacked against you. But the good news is that a couple of committed groups are trying to reconcile the faith and sexuality of queer Muslims. And suddenly there are gay imams, gay mosques and gay retreats on the horizon.
One such retreat for gay Muslim men and women is being held in Philadelphia this May. Sponsored by the Muslim Alliance for Gender and Sexual Diversity, it will be held at a private space in the suburbs of Philadelphia. And due to privacy concerns, the location will only be disclosed to those who register in advance. The Muslim Alliance for Sexual and Gender Diversity works to support, empower and connect LGBTQ Muslims.
Read: If you care about gay rights, you must read Justice AP Shah's lowdown on Sec 377
The group wants to challenge the root causes of oppression, including misogyny and xenophobia. And increase the acceptance of gender and sexual diversity within Muslim communities. Registration is limited to those who identity as lesbian, gay, bisexual, transgender, queer (LGBTQ) and Muslim. Muslims who identify with Islam politically, culturally, religiously, ideologically and/or spiritually are welcome. Also those with a partner who is non-Muslim.
"Wherever you are in your journey as a Muslim, you are welcome to attend. There will be many activities that are not religious in nature. We encourage you to participate in workshops and retreat activities that you feel comfortable in. And we also encourage you to open yourself to new experiences that may involve taking risks. We're here as a community to support one another and we hope that no matter where you are on the spectrum of being an LGBTQ Muslim, you will join us," reads a note on their website.
Participants are encouraged not to leave the venue because the organisers aim to create a sense of community and a spiritual environment.
Read more: Do all gay stories in #Aligarh end on a tragic note?
"Leaving the retreat site will detract from this purpose. We ask all participants to remain on-site for the duration of the retreat."
The invite, poetically, quotes Rumi: Come, come, whoever you are. Wanderer, worshipper, lover of leaving. It doesn't matter. Ours is not a caravan of despair. come, even if you have broken your vows a thousand times. Come, yet again, come, come.
Islam and homosexuality
There are five references in the Quran which have been cited as referring to gay and lesbian behaviour. All relate to gay sexual activities; lesbian practices are not mentioned in the Quran.
Islam goes beyond merely disapproving of homosexuality. Shariah teaches that homosexuality is a vile form of fornication, punishable by death.
Yet same-sex nikahs have become a reality. Also gay imams. And gay mosques.
Daayiee Abdullah is America's only gay Imam. Abdullah was thrown into being an imam when all the local imams refused to give a gay Muslim who died of AIDS the last rites, forcing the scholar to step in.
"Being an openly gay imam and having been identified as such, I do get a lot of feedback and also kickback, but that's OK. I think that when people are unfamiliar with things, they tend to have an emotional knee-jerk reaction to it," he told New York Times.
Also read: Increasing support for gay rights from BJP leaders. A rainbow in sight?
He leads the prayers at the Light of Reform Mosque in Washington DC. During his service, women and men are allowed to pray side-by-side and women are allowed to lead prayers.
"We do not limit people by their gender or their sexual orientation, or their particular aspect of being Muslim or non-Muslim," he told America Tonight. "They're there to worship."
France and Canada also have a gay Imam each.
Muslims for Progressive Values has gone a step further by providing same-sex nikah and interfaith services in Los Angeles, Atlanta, Washington DC, New York City and Chicago.
Queer Literature
Curiously some queer magazines have been around in Muslim countries for over 20 years.
Abu Nawas is one of the oldest magazines published from Algeria - and is named after a gay poet. Jordan has a magazine My.Kali which has a tagline - "kill two birds with one stone." They also have a website. Closer home, Bangladesh has the magazine Roopbaan. Turkey and Kosova also have a magazine each.
There are five Muslim countries where being gay is not a crime. Interestingly none were colonised by the British Empire. Mali is one of them. Homosexuals in this African nation might face homophobia, but the law is on their side.
Read more- Cruel irony: Aligarh takes the pride out of gay
Jordan was under the Ottoman Empire, where homosexuality was decriminalised 75 years ago, but between 1922 and 1945 the country was a subject mandated by the League of Nations. However, in 1951 the new nation made homosexuality legal.
In Indonesia, being gay has been legal since forever. Despite having the largest Muslim population, Indonesia has remained a great example of the importance of the separation of religion and state.
Homosexuality is not illegal in Turkey, either. In 1858, the Ottoman Caliph decriminalised homosexuality. This affected many countries in three continents. When Turkey became a solo nation in 1920, it didn't see need to change this law. Being gay has been legal in Albania since 1995. This predominantly Muslim nation has been at the forefront of gay rights in the Balkans.
Each one of these countries and individuals prove one thing: the battle to reconcile our different selves may not be easy, but it can be fought.
Edited by Payal Puri
More in Catch:
From voyeurism to masochism, study shows sexual deviancy is the new normal
Art of misleading: Sri Sri's 'no trees were cut' defence is a fig leaf. Here's why
Forget fashion, Sabyasachi's new store will redefine luxury retail. Here's why
Raking in the moolah: WT20 brings windfall to ICC & BCCI chief's association