Death for rape is no solution. Here's a to-do list from child right activists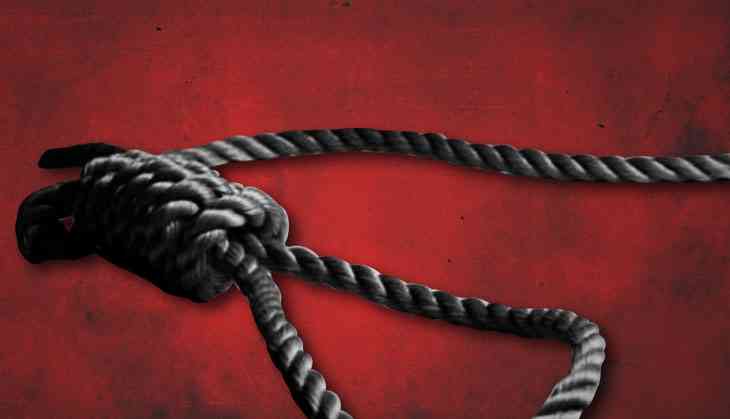 (Arya Sharma / Catch News)
President Ram Nath Kovind recently signed an ordinance mandating death as punishment for those convicted for raping minors. This move by the Narendra Modi government follows a spate of rapes – especially those of minors – that have rocked India. But is capital punishment the way to deal with the situation? Several child right activists don't think so.
The Criminal Law (Amendment) Ordinance was "reactionary and designed to fail the girl child," according to a group of rights activists who protested against it Monday in New Delhi.
"The remedy offered appears to be based on a wrong diagnosis. Not only is the enhancement of the punishment including death penalty futile, but will have disastrous consequences for children," said AP Shah, chairperson of the 20th Law Commission and the former chief justice of Delhi High Court.
"The government has not only bypassed democratic processes of law-making but also chosen not to engage with evidence-based recommendations of experts working on the law related to child sexual abuse," said child rights activist Bharti Ali.
Collective experience shows that survivors often do not want to push for the conviction of their rapists, especially of they are family members or someone known, said Anuja Gupta, executive director of RAHI Foundation, a centre for women survivors of incest and child sexual abuse. When they don't even want to approach the police and send the perpetrators to jail, a provision for death will silence them further, she added.
"(The Ordinance) will nullify efforts underway to break the silence around child sexual abuse. It will also endanger child victims," Gupta said.
According to Senior Advocate Vrinda Grover said the Ordinance's directives to fast track investigations and trials, without investment in training and allocation of more resources, inspire no confidence. "The recent cases of Kathua and Unnao lay bare the grim reality that when the accused are socially or politically powerful, those tasked with upholding the law, subvert the rule of law and shield the perpetrators," she said.
The activists stressed that the government should focus on implementing existing laws to increase reporting of child abuse cases and ensure prompt and fair prosecution. They demanded certain short- and long-term measures:
FOCUS ON IMPLEMENTATION OF EXISTING LAWS
"Existing laws under Protection of Children from Sexual Offences (Pocso) Act, 2012 and other laws related to child abuse are sufficient and proportionate. The punishment prescribed for rape of children below 12 years under Section 376 of the Indian Penal Code (IPC) and Section 6 of Pocso Act are stringent enough," said Ali from HAQ, Centre for Child Rights.
"Measures like death penalty only distract and shield the government's failure to implement laws that already exists," she added.
Review of law implementation have revealed poor compliance with child-friendly provisions of law, the activistst said. Functioning of existing structures should be strengthened by ensuring adequate child-friendly and accessible special courts are established, special public prosecutors are appointed, forensic laboratories are set up and all functionaries are trained to handle cases of child victims.
WITNESS PROTECTION SCHEME
"Witness protection has been a legal requirement way before the Pocso Act came into force. Yet, we see many courts flouting the norm," Ali said, citing a recent case of where the defence counsel was accompanied by seven men in black coats, who had nothing to do with the case, inside the court room while the child was being cross-examined.
Children are often exposed to the accused. Aggressive questioning of survivors persists, resulting in them frequently turning hostile. Identities of children are routinely compromised.
According to a 2007 study by the Union Ministry of Women and Child Development, 53.2% of children admitted to having faced some form of sexual abuse. This statistic has not translated into first information reports.
SUPPORT SYSTEMS FOR VICTIMS AND FAMILY
Activists underscored the need for child survivors and their families to be adequately supported and protected during the criminal justice processes through appointment of support persons, timely payment of compensation, competent counselling, and community-based mutual help groups.
"Despite a statutory requirement, none of the District Child Protection Units (DCPUs) in the country have enlisted support persons and experts to assist the child with the court procedures and provide psychosocial support," Ali pointed out.
INCREASE IN BUDGET
The activists demanded a significant enhancement in budgets for the child protection without which, they said, implementation of laws and policies would not be possible. In the 2018-19 Budget, children received only 3.24 per cent of the total financial resources, a decline from 3.32 per cent the year before. The share of child protection was a meagre 0.05 per cent – 5 paise in 100 rupees.
MANDATORY CHILD PROTECTION POLICY
A protective environment, where children feel safe in disclosing, is a must. If all schools and institutions for children mandatorily have a child protection policy aimed at preventing, identifying and responding to violence against children, abuses will surely decrease and instances of perpetrators being held accountable will increase, the activists said.
SENSITISATION OF ALL STAKE HOLDERS
"There is an urgent need to improve and professionalise, investigation and prosecution; create an understanding about child sexual abuse and gender-based crimes, among all stakeholders in the legal system, to counter institutional bias against victims of sexual violence," said Grover.
"Emphasis should be on diligent adherence to the child friendly procedure by the police, magistrates, special courts, prosecutors, and defence lawyers through standardised training programmes," she added.
COMMUNITY AWARENESS AND EDUCATION IN SCHOOLS
Ali highlighted the need for efforts towards building awareness and said governments, communities and families have to work together. The village, block and district-level child protection committees envisaged under the Integrated Child Protection System must become a reality.
School curriculum should address attitudes, traditions, customs, and practices that condone, normalise, and promote violence against children and gender inequality and include sexuality education," she said.