Blame GenZ's music taste for failed relationships!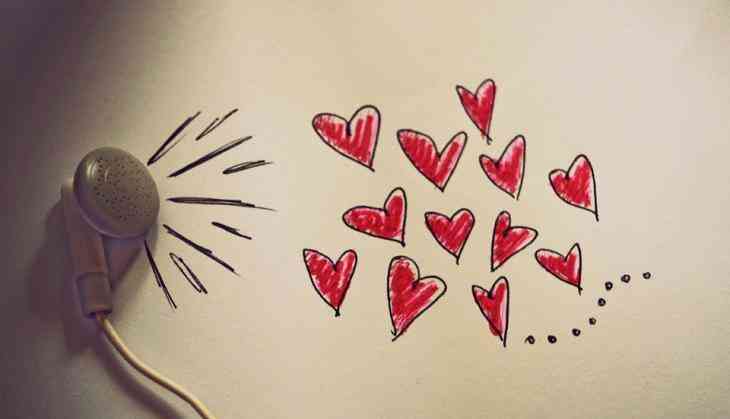 Though the music industry may want listeners to believe that its lyrics have no effects on social norms, psychologists and a host of experts sing a different tune.
From songs about sex, cheating, misogyny to degrading and objectifying women, pop culture has come a long way. Though the rise of rap music and parental advisory laws passed in 1985 are the major reasons behind the drastic increase in instances of sexualized lyrics, one can't help but ignore their impact on relationships.
In the 70s and 80's people idealized romantic songs about innocent love that lasted a lifetime. Now, teens are humming tunes about hitting and quitting it, becoming a heartbreaker; even getting away with cheating and having more than one relationship.
It's no news that music has an effect on our brains. Whether it's a song or a tune, listening to music can have varied effects on our love lives as well. From getting us in the mood to altering how we perceive romantic interests, music wields a power, for many engaging reasons.
Questioning our diet of easily consumed pop songs, a study done by Dr. Francesa Dillman Carpentier, a professor at the University of North Caroline suggested that music with sexually suggestive lyrics affects our love life to a great extent.
With this century producing songs about cheating, sex, drugs, and drinking, country music is the closest thing we have left to normal. Is it just me who is sad to see all the music about love, marriage, and finding the one go away and change into an ugly definition of love?
All I'm saying is, having a look back in the era our parents and grandparents grew up in sucks because what all would I not want to do to bring it back. To be able to go out dancing instead of clubbing, to knock on someone's door instead of texting, to believe that love will actually last instead of getting cheated on.
Since music acts as a shorthand for a lot of us, even songs that aren't overtly sexual get imbued with an additional layer of meaning when heard under influence. Think of a Jay Z or Kayne West concert with girls in bikinis and shirtless boys. What are the chances of you not losing your grip and making a move on the hot boy/girl grinding next to you?
I'm a firm believer of the fact that music impacts a person's worldview and their outlook on love. But my faith in love and holding onto my precious one overrides the lyrical impact of my dopamines.
All I'm saying is if you value your relationship you might want to switch genres. But, if you're strong-minded like me, you're in a safe zone.