A story of grit: Meet Jotsna Khod whose husband killed himself over farm debt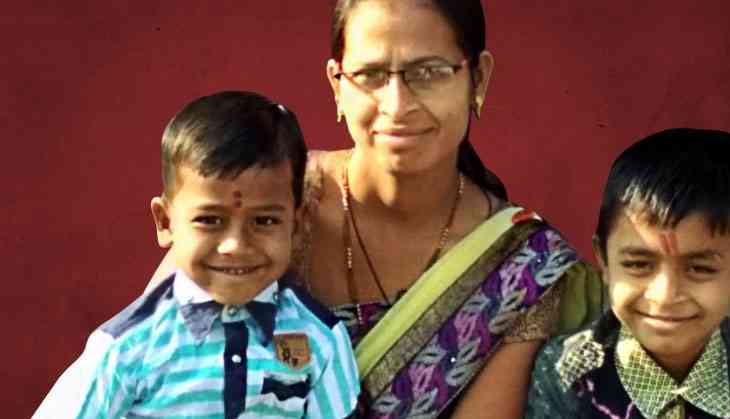 Jotsna Khod' husband committed suicide a year ago, leaving her to fend for herself and two children as well as repay the Rs 2 lakh he borrowed from money lenders. The 24-year-old, who had studied up to Class 11, stared at a stark future. But instead of being cowed down, she enrolled at a local college and has now completed her 12th.
The Khods are live in Wasanwadi village of Beed Taluka. The Beed district is in Maharashtra's Marathwada region, notorious for farmers' suicides. Jotsna, who got married in 2012, realised that education could save the family and offer some future to the kids.
A few days after the husband's suicide, she filled out forms to get herself admitted and worked hard. The results, released on 30 May, revealed she cleared her boards with 82% -- not a joke. Now she dreams of pursuing a Bachelor in Science and later a Masters in Philosophy.
On Wednesday, when the Maharashtra State Secondary and Higher Secondary Board announced the results, Jotsna was all cheers – her achievement stands out even more, considering she couldn't attend college as she had to look after the children – one five- and the other one-year-old. Also, she couldn't afford private coaching. She had to keep her job of an administrator too.
Jotsna's story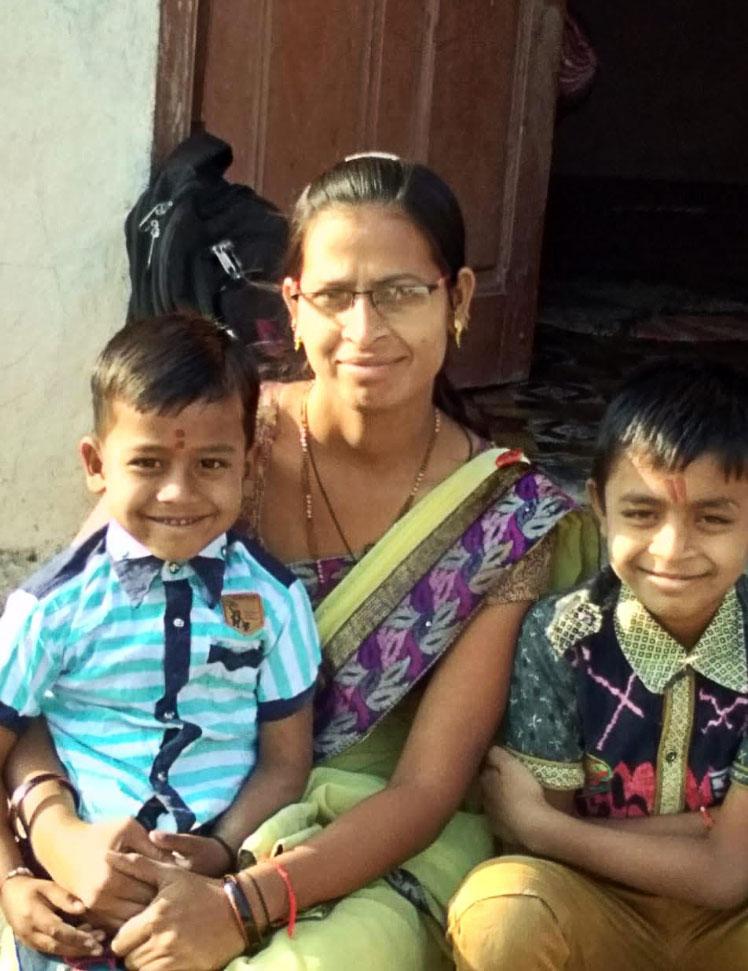 Jotsna Khod with her children. (Varsha Torgalkar)
"My mother is a helper in Anganwadi. She also works in our farm along with my father. She wanted me to study and I enjoyed school. I topped in Class 10 in my school in 2010," Jotsna said.
"However, my parents got me married as my aunt sought my hand for her son. The Xth board results came after my wedding. I received a prize of Rs 700 and my teachers requested my family that I should continue my studies. But my mother-in-law put me to work on the two acres the family owns as hiring labours was costly," she added.
"But I insisted with my husband Dadasaheb Khod and took admission for 11th in 2011-12 and did study whenever I could get time. And I did pass. Around the same time, I got pregnant and thus my further education got discontinued due to my pregnancy, later birth of my kid and his upbringing," she said.
Farming was never profitable since her marriage. "My husband had always to take loans now and then for farming. We could get food twice a day as we produce it at farm. Otherwise life has been pretty difficult and challenging. Meanwhile three years ago, I gave birth to second son," she added.
Faced with mounting losses, Jotsna's husband migrated to Pune and became a labourer with a company for Rs 10,000 a month. Jotsna also joined a small company for Rs 8,000. They saved some money, but Jotsna was unaware of the Rs 2 lakh loan.
During a trip to the village in March 2017, she was shocked to learn that the two acres were mortgaged to a money lender as collateral for a loan of around Rs 3 lakh. On 28 March, her husband went to the farm, not to return. When he didn't take calls on his mobile phone after several tries, Jotsna went to the farm only to find his body hanging from a tree. Her world came crashing down.
The aftermath
"I shifted to my parent's house with the kids; survival was not an issue there due to my mother's job. My husband didn't even leave me with the chance to mourn him as I had to repay the loan and get the farmland back and also raise the two kids," Jotsna said.
"Within two months of his death, I joined Nath Junior College, Beed. There was no way I could attend college: the toddlers needed my physical presence," she added.
"Within three months of my husband's death, I took a basic computer course – things like Tally, DTP etc -- and fortunately landed a job as an administrator in the office of Swabhimani Shetakari Sanghatana in Beed," she said.
"You see, to study or work is not a problem. Problem is to leave home within a few days after the death of a man in the house. People start gossiping that the woman doesnot have a heart and she has started to hang around. But nobody comes forward to help you financially or even for mental support. That is the problem all farmers' widow face," Jotsna said.