WWE 2018: Why John Cena and Kane face off tonight would be a memorable match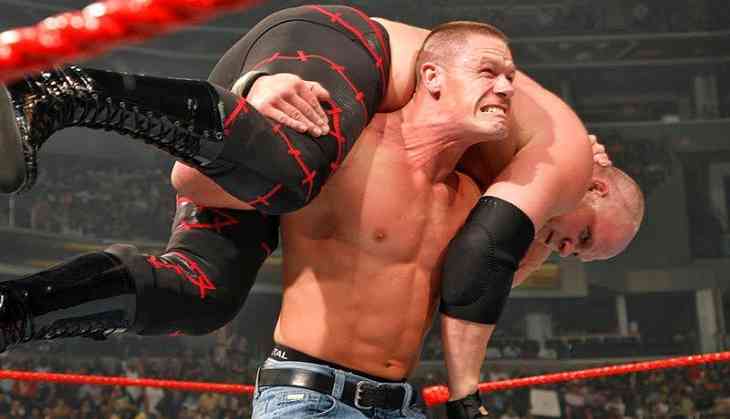 Free agent John Cena will be facing the monstrous younger half-brother of The Undertaker, Kane tonight in a thrilling event in Cleveland, Ohio. Aiming to fight the Undertaker, Cena would face his younger brother.
If the rumours are to believed then the Undertaker wouldn't appear till the Mania scheduled on April 2, 2018.
John Cena vs. Kane – United States Championship Match: Raw, April 20, 2015
Cena is one of the greatest fighters in WWE. Despite the fact that he has given some of the finest matches to WWE, his road to Wrestlemania34 is uncertain.
His free agent journey started with him trying Elimination Chamber match, where he tried against Brock Lesnar.
But when he could not defeat the Champion Brock Lesner, he headed towards SmackDown Live and fought a match against AJ Styles. He defeated the AJ Style and competed for WWE Championship at the Fastlane.
It would be an interesting match if Kane and Cena collide because both the fighters don't have a WrestleMania match.
This match can act as a trial match for Cena before fighting the Undertaker as Kane has the same moves (Chokeslam and Tombstone Piledriver) as The Undertaker does.
Although there is no news of Kane and Cena retiring yet, it is sure that both the wrestlers won't be hovering around for long. So, this match would be one that fans can cherish for long.
Also Read: John Cena to take on Undertaker in WWE WrestleMania showdown