UAE releases photos of princess who had allegedly tried to flee months back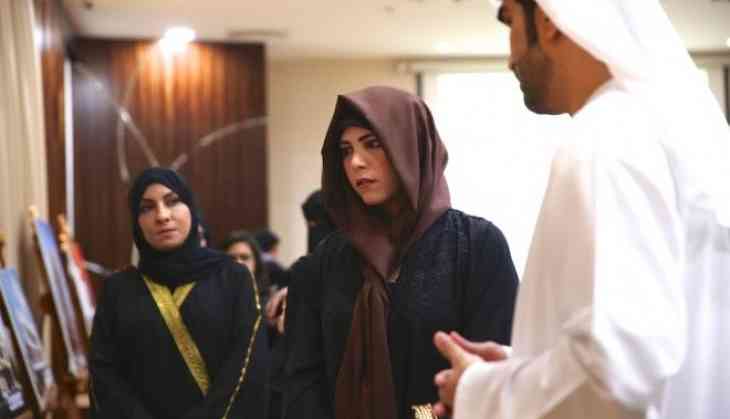 The first pictures of a princess of United Arab Emirates (UAE), who had reportedly made an abortive bid to run away months back, have been released by the government in an apparent effort to show that she was doing well.
In three low-resolution photographs released by the UAE's Foreign Ministry, Sheikha Latifa, daughter of UAE Prime Minister Sheikh Mohammed bin Rashid Al Maktoum, is seen alongside Mary Robinson, the former Irish President and former UN Human Rights Commissioner.
The princess is seen donning a dark hooded sweatshirt and grey jeans in the picture.
According to some media reports, Sheikha Latifa had tried to flee the country to pursue a life abroad but her attempt was aborted in high seas and was handed over to her family. The UAE government has dismissed reports of her attempting to flee the country.
She was last seen in March aboard a yacht off the coast of Goa, according to media reports.
Some media reports had claimed that Latifa's escape bid had been thwarted by Indian forces on directions of National Security Adviser Ajit Doval.
Months later, when AgustaWestland helicopter scam accused Christian Michel was extradited by the UAE to India earlier this month, some media reports had suggested that it was done by the UAE government in lieu of the princess being returned by India.
After reports of her disappearance emerged, the Dubai princess had posted a video on social media at an unknown location narrating why she was attempting to risk her life for the second time and flee Dubai and the royal family.
Claiming that she was tortured and detained for three years, Sheikha Latifa also revealed that she wanted to escape from the UAE in 2002 as a teenager.
"If you are watching this video, it is not such a good thing. Either I'm dead or I'm in a very, very, very bad situation. They are not going to take me back alive," she said in the video.
Once known for her skydiving videos while posing with UAE's flag, the Dubai princess revealed that she could not leave the city without permission, a life for a female is so "indisposable". "If you are female, your life is so disposable," she said.
Earlier in September, human rights group Amnesty International urged the UAE government to disclose Sheikha Latifa's whereabouts at the earliest.
"If she is deprived of her liberty, she should have contact with lawyers and loved ones and access to all fair trial guarantees. If she is only held for having tried to flee the country or for any other reason incompatible with human rights standards, she should be immediately and unconditionally released and her right to freedom of movement, including travel abroad, should be respected," Amnesty said in a statement.
-ANI