Terror strikes in Saudi: explosions rock mosques in Medina and Qatif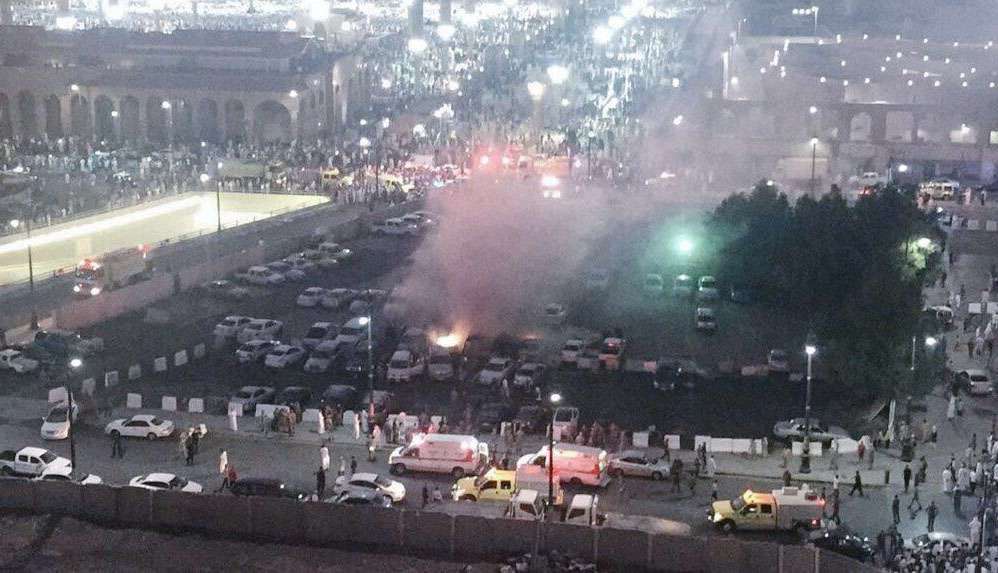 The past week's non-stop spate of terror strikes continued on Monday, 4 July. This time, it was Saudi Arabia which was at the receiving end of the attacks, as a suicide bomber attacked the holy city of Medina, killing at least four security guards just outside the Prophet's Mosque.
The sprawling mosque, where Prophet Muhammad is buried, is visited by millions of Muslims from around the world each year. The area would have been teeming with pilgrims for prayer during the final days of the holy month of Ramzan, which ends this week.
WATCH: Bomb attack hits security headquarter in the holy city of #Medina pic.twitter.com/Ek0CseMKyf

— Press TV (@PressTV) July 4, 2016
Can't believe this.. #Medina #PrayForMadinah pic.twitter.com/aAi5sK1Ps4

— Petrified (@Mashriqi_Larki) July 4, 2016
Two other explosions struck near a mosque in the eastern city of Qatif on the Gulf coast on Monday evening, reports said.
Witnesses said a suicide bomber blew himself up outside a Shia mosque without causing any other injuries.
#BREAKING: Suicide bombers exploded near mosque #Qatif & #Medina in Saudi Arabia pic.twitter.com/23rXUyoyYL

— Amichai Stein (@AmichaiStein1) July 4, 2016
They reported seeing body parts lying on the ground in the city's business district. "Suicide bomber for sure. I can see the body," a witness told AFP.
Suicide bombing, just now, targeting a mosque in Qatif, east #Saudi .
No injuries reported.
PICTURES GRAPHIC pic.twitter.com/6XBJpEfIHm

— Ahmad Al-shathry (@Abunass3r) July 4, 2016
Third attack of the day
Earlier on Monday, another suicide bomber had carried out an attack near a US diplomatic site in the western Saudi city of Jeddah, according to the Interior Ministry.
The suicide bomber was killed and two other people wounded.
Interior Ministry spokesman Major General Mansour al-Turki was quoted in the statement as saying that the attacker caught the attention of the security guards, who noticed he was acting suspiciously at an intersection located on the corner of the heavily fortified US Consulate in Jeddah.
The US Embassy in Saudi Arabia confirmed there were no casualties or injuries among the consular staff. The embassy said it remains in contact with Saudi authorities as they investigate the attack.
No one has claimed responsibility for any of the attacks just yet.
More in Catch - Istanbul airport terror: As many as 36 dead in suspected ISIS attack
Baghdad bombing: twin explosions kill more than 200
Dhaka attack: This Bangladeshi woman refused to obey terrorists and chose death instead