Syrian girl without lower limbs using tin legs, gets prosthetics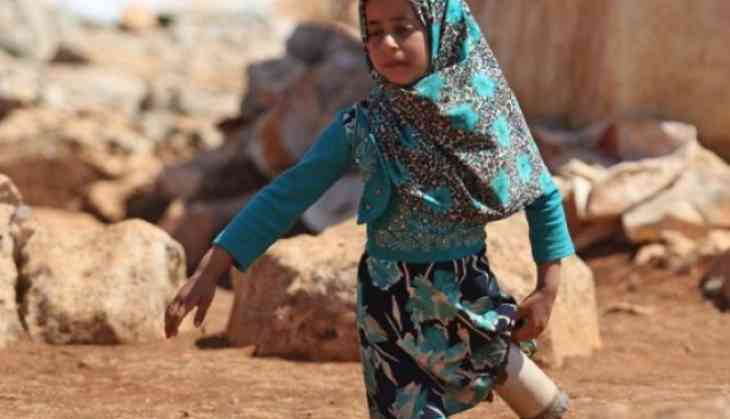 Pictures of an eight-year-old Maya Merhi residing in northwestern Syria, Idlib went viral on social media recently. In the picture, Merhi can be seen walking on makeshift limbs from discarded tin cans and tubing. After the picture went viral, she was taken for the first step in Istanbul. She was brought to Turkey to get new prosthetic legs.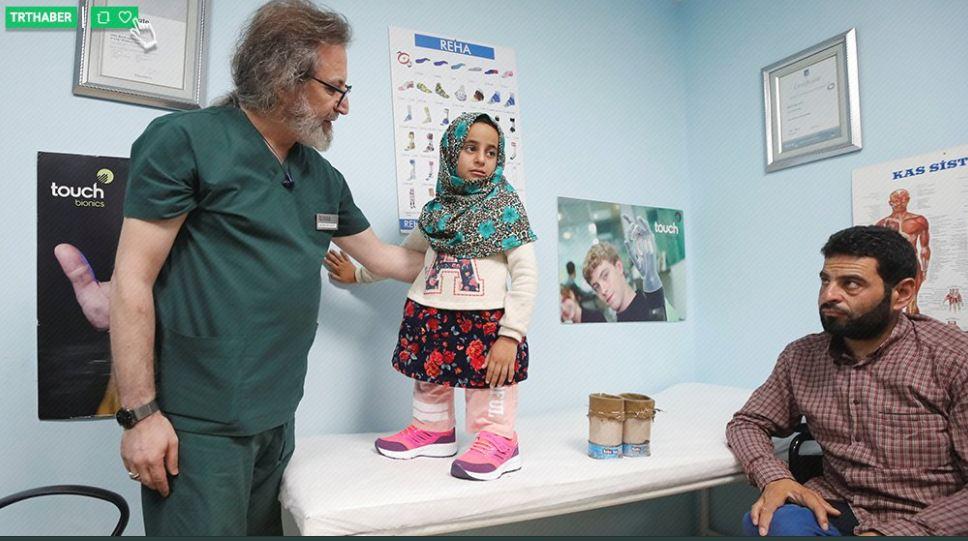 Source: Twitter
Father Mohammed Merhi also suffers from the same congenital disorder as his daughter and has fled the city of Aleppo with wife and six children and has taken refuge in militant-controlled Idlib. He shared, "We faced many challenges, especially moving from the place we lived in tents…The situation, in general, was difficult,"
He also added that his daughter was not able to walk so he created the makeshift limb for her to protect her from the ground.
"The most important thing to me is my daughter, her being able to walk is important." Mohammad Merhi, Syria, made artificial limbs for his daughter Maya using plastic tubing and tin cans. #AmINotAChild pic.twitter.com/4B2GHCymXQ

— TRT World Citizen (@TRTWorldCitizen) July 5, 2018
Turkish prosthetic specialist Mehmet Zeki Culcu said that she would be able to walk within three months, they credited her father's determination.
"He did everything to make this child walk and God helped them," ."Normally nobody would believe she could walk with these makeshift limbs."
Also Read:Pakistan transgenders quits race to polls, receiving life threats