Shahabuddin Chuppu set to become Bangladesh president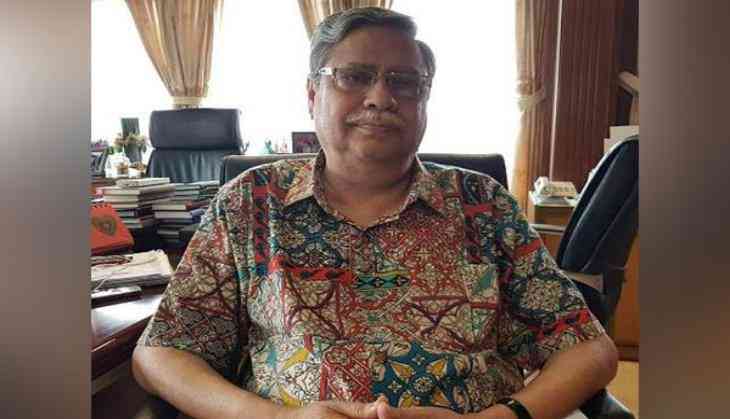 Awami League leader Mohammad Shahabuddin Chuppu.
Awami League leader Mohammad Shahabuddin Chuppu is set to become Bangladesh's next President after the ruling party, which is in majority, nominated him, reported Dhaka Tribune.
As there was no one who had submitted the nomination for the position, Chuppu, by default became the president-elect.
The nomination process for the presidential election ended at 4 pm on Sunday.
The Awami League Parliamentary Party had nominated Shahabuddin Chuppu, a former commissioner of the Anti-Corruption Commission, a retired district and sessions judge, and freedom fighter, to run for president, General Secretary Obaidul Quader told the media on Sunday, according to Dhaka Tribune.
According to the Election Commission, candidates must submit their nomination by Sunday, which will be scrutinized on Monday. The deadline for withdrawal of candidature is Tuesday.
The chief election commissioner, the electoral officer of the election, will conduct the presidential election.
Under the rules, the Election Commission has to hold the presidential election between January 24 and February 22.
Article 123 of the constitution says the presidential election must be held 90 to 60 days before the expiry of the incumbent's five-year term.
Awami League chief and Prime Minister Sheikh Hasina greeted Shahabuddin with a flower bouquet after the submission of his nomination, as per the report in Dhaka Tribune.
Later in the morning, Awami League leaders, including Obaidul Quader, presidium members Jahangir Kabir Nanak and Abdur Rahman, and Chief Whip of Parliament Noor-E-Alam Chowdhury, along with Shahabuddin -- a lawyer by profession and a member of the party's advisory council -- visited the Election Commission to submit his nomination.
Born in 1949, Shahabuddin had a distinguished political career from a young age, starting in his student years.
Hailing from Pabna, a northern district of Bangladesh, Shahabuddin Chuppu has served various political and state roles.
During the Liberation war in 1971, a clash between Bangladesh (then East Pakistan) and Pakistan, Shahabuddin was a key player in the northern region, reported Dhaka Tribune.
He served as the student leader and the convener of the Swadhin Bangla Chattra Sangram Parishad.
Along with former Awami League presidium member Mohammad Nasim, he played a crucial role in the Pabna district during the war.
He successfully performed various important assignments during his service period including member of a judicial inquiry committee, chairman of the Judicial Inquiry Commission, and a lot more.
He was inducted into the Awami League Advisory Council in January 2020, according to Dhaka Tribune.
(ANI)
Also Read: Tripura polls: Top guns of Congress 'missing in action'; BJP looks to retain power