Russia-Ukraine Conflict: US, UK win propaganda war; fair, unbiased news a scarcity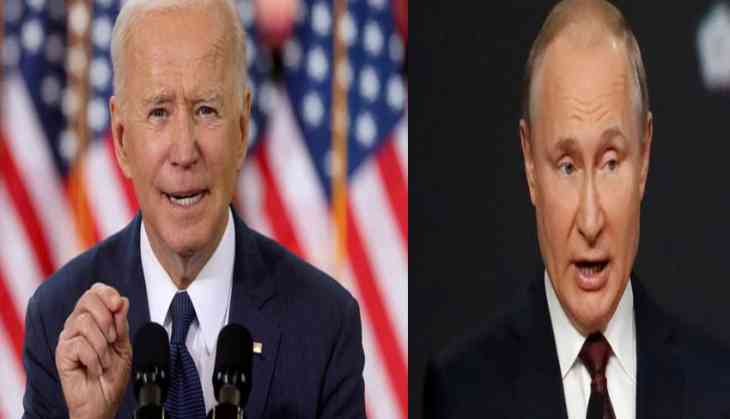 Joe Biden nd Vladimir Putin
Media houses controlled by the western countries appear to have decided their side in the Russia-Ukraine conflict. According to western international news platforms, there is only one story - Russian President Vladimir Putin is the only offender. The war narrative is weaved against Russia only.
But what is missing is the other side of the story which journalists and news organisation are supposed to tell. What is the Russian story? People should be made aware of all the facts.
Shockingly, only one side of the story is being peddled even on social media. The big social media giants have taken sides, though they keep talking about the need to have divergent views.
So, we are living in a world of news hysteria and the voices that oppose the approach of western countries in the conflict are not getting the due air time.
The Russian backed RT channel is facing the onslaught of western countries for doing something for Russia which many western news outlets are doing to serve their side of the story.
Western countries control the international media. No wonder international opinion is based on one set of facts and information.
People make decisions and opinions based on information provided to them. But when we gag the other opposing voice, only biased opinion is formed.
Are we scared of the other narrative?
The whole world was crying for the rights of the Afghan people when the visuals of their plight reached us. But, western media has decided not to discuss this in detail any further. So, everything is fine. We don't discuss the plight of Afghan women in detail. There no videos emerging from Afghanistan which talk about atrocities committed on women and children.
Clearly, television and social media shape our opinion. But when there is only propaganda, real information becomes a casualty.
Also Read:
Russia-Ukraine Conflict: PM Modi talks to Putin, reviews situation in Ukraine, especially Kharkiv