Russia-Ukraine clash: Donald Trump threatens to cancel meeting with Vladimir Putin, says "I don't like that aggression"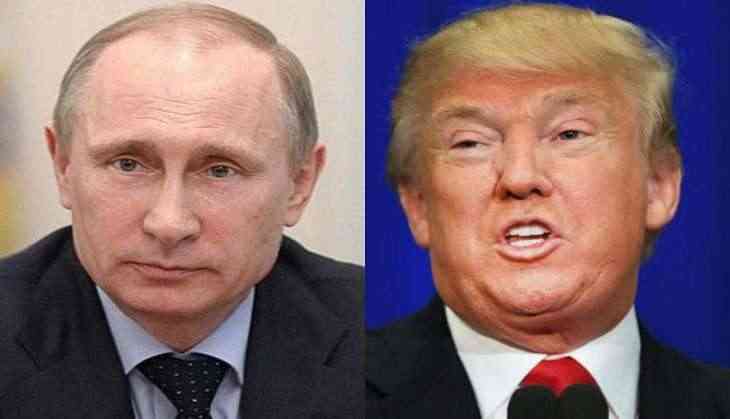 Days after Russia's maritime clash with Ukraine escalated, United States President Donald Trump on Wednesday threatened to cancel his scheduled meeting with Russian President Vladi­mir Putin at a global summit later this week saying "I don't like that aggression."
President Trump and President Putin are scheduled to meet on the sidelines of the 13th G20 meeting at Buenos Aires, Argentina.
In an interview with the Washington Post when asked whether Russia was within its rights to seize the Ukrainian ships, Trump said, "I'm getting a full report on that tonight. That will be very determinative. Maybe I won't have the meeting. We're going to see, depending on what comes out tonight," he said.
"I don't like that aggression," Trump said. "I don't want that aggression at all. Absolutely. And by the way, Europe shouldn't like that aggression. And Germany shouldn't like that aggression," he added.
Trump further asserted and that Russia's aggression is also a major cause of concern for America and its people.
According to Sputnik, On Sunday [November 25], Russian guards fired upon and then captured three Ukrainian naval ships as they entered illegally into the Russian territory of the Black Sea. This incident drew international condemnation especially by the West further leading to Ukraine preparing to impose martial law in its border areas with Russia.
On a related note, in a press briefing at the White House, US National Security Adviser (NSA) John Bolton said on Tuesday that President Trump's meeting with Putin would cover arms control and "security issues". But he did not mention whether Trump planned to challenge Putin over the naval incident.
-ANI