Pakistan PM Imran Khan writes to PM Modi, wants to resolve all major outstanding issues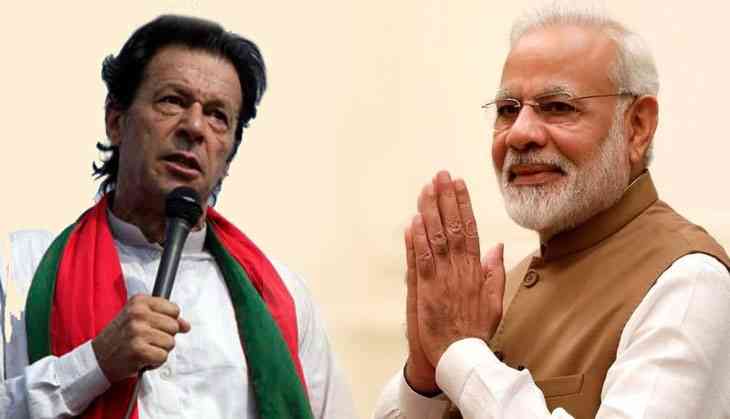 Pakistan's newly-elected Prime Minister Imran Khan has reportedly written to his Indian counterpart Narendra Modi wanting to resolve all the major outstanding issues by resumption of dialogue between the two countries.
Khan has specifically sought a meeting between India's External Affairs Minister Sushma Swaraj and and Pakistan Foreign Minister Shah Mehmood on the sidelines of UNGA in New York later this month.
The letter was in response to PM Modi's invitation for a 'meaningful and constructive' engagement between the 2 countries. This happened after Khan showed his willingness to normalize ties between two countries by saying that his country would respond with two steps to any step taken by India.
The letter cleared the air that whether Swaraj and Qureshi were going to meet at UNGA. Earlier, there was speculation over their meeting. It also came as the first formal proposal by either side for a substantive engagement between two countries.
According to the diplomatic sources, Khan in his letter invited to resume the comprehensive bilateral dialogue process which was launched in December 2015 but that could not succeed due to the Pathankot airbase attack. With this context, Khan said India and Pakistan should look at resolving all major outstanding issues that includes terrorism through dialogue.
The last substantive engagement between India and Pakistan was in 2015 when Swaraj travelled to Islamabad for a Heart of Asia conference.